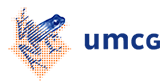 Health Sciences: News
Here is a list of news articles about our prizes, awards etc. News about projects and vacancies can also be found on our News page.
If there is something you would have expected a news article about and you can't find it here, please check the Health Sciences News Archive.