Het Paralegalproject: mijn ervaringen bij de sectie Handelsrecht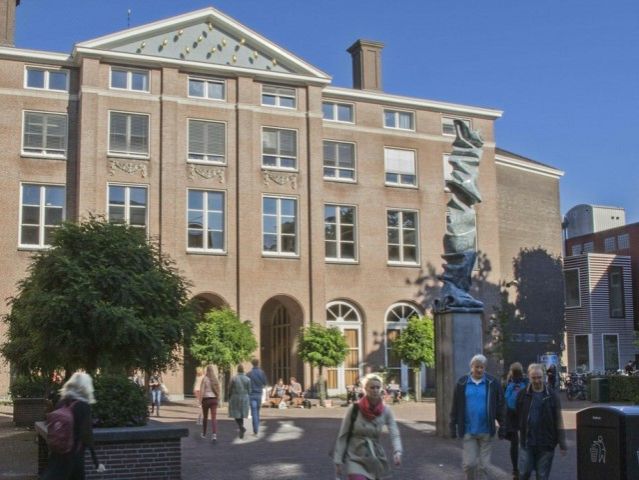 English text below
Meemaken hoe het is om te werken in de academische wereld. Mijn juridische vaardigheden verbeteren. Werken aan een project en werkervaring opdoen. Dat waren mijn verwachtingen toen ik vorig studiejaar solliciteerde voor het paralegalproject. Inmiddels ben ik al enkele maanden wekelijks als paralegal bij de sectie Handelsrecht te vinden. In deze blog vertel ik wat meer over mijn ervaringen. Zijn mijn verwachtingen uitgekomen?
Taken als paralegal
Doe je mee aan het paralegalproject als student, dan draai je een tijdlang met een sectie van de faculteit rechten mee. Voor één of meerdere medewerkers van de vakgroep ga je als paralegal aan het werk. De werkzaamheden verschillen per vakgroep. Zo kun je betrokken worden in het onderwijs, maar ook in het onderzoek. Ook het aantal uren dat de paralegals per week werken verschilt per project. Net zoals de mogelijkheden om thuis of op de faculteit te werken.
De werkzaamheden die ik als paralegal bij de sectie Handelsrecht verricht zijn heel divers. Hoofdzakelijk help ik mee bij het opzetten van een juridisch IT-systeem voor de sectie. Vanaf het begin werd ik al volop betrokken in het onderzoeken van de mogelijkheden die daartoe bestaan. Zo bezochten we een boeiende lezing over gebruik van kunstmatige intelligentie in het recht. Ook woon ik interessante besprekingen bij. Naast deze werkzaamheden schrijf ik vooral veel notities. Die gaan bijvoorbeeld over jurisprudentie en wetswijzigingen.
Een aspect van het paralegalproject is de mogelijkheid om het werken bij de faculteit te ervaren. Sommige werkzaamheden zijn goed vanuit huis te doen. Toch heb ik bewust de keuze gemaakt om iedere week één dag aanwezig te zijn bij de sectie. Door steeds fysiek aanwezig te zijn ervaar ik hoe de dynamiek 'op de gang' is. In de afgelopen maanden heb ik de medewerkers dan ook op een informele manier leren kennen. En niet te vergeten: door wekelijks aanwezig te zijn, kan ik iedere week gezellig lunchen met de sectie!
Learning community
Ook buiten mijn werk bij de sectie Handelsrecht krijg ik de mogelijkheid om mijn juridische vaardigheden te ontwikkelen. Hiertoe is een learning community in het leven geroepen. Alle paralegals van de verschillende secties komen maandelijks een avond bijeen. Tijdens deze avonden delen we ervaringen en geven we elkaar feedback. Ook worden we getraind in we onze juridische vaardigheden. Denk bijvoorbeeld aan presenteren en het schrijven van brieven en memo's. De bijeenkomsten geven ook een beeld van het verrichten van ondersteunend juridisch werk in de praktijk. Zo kwamen tijdens een van de bijeenkomsten bijvoorbeeld twee medewerkers van de rechtbank langs om meer over hun werk te vertellen.
Ervaringen
De verwachtingen die ik aanvankelijk had van het paralegalproject zijn uitgekomen. De werkzaamheden ervaar ik als gevarieerd en leerzaam. Ze bieden vaak een andere kijk op het recht dan hetgeen je tijdens je studie meekrijgt. Dat ik daarbij juridisch inhoudelijk veel meekrijg op het gebied van het ondernemingsrecht en IT-ontwikkelingen, maakt dat het werk ook voldoening geeft. Voor enthousiaste rechtenstudenten is het paralegalproject een unieke kans om veel vaardigheden te verbeteren terwijl ze de rechtenfaculteit op een andere manier leren kennen. Ik moedig die studenten dan ook aan om voor het aankomende paralegalproject te solliciteren!
Merel Hendriks, student IT-recht.
The Paralegal Project: my experiences at the Commercial Law unit
Witnessing what it's like to work in the academic world. Improving my legal skills. Gaining work experience and working on a project. These were my expectations when I applied for the Paralegal Project last year. I have been working as a paralegal at the Commercial Law unit every week for several months now. In this blog, I will tell you something about my experiences. Have my expectations been met?
Tasks of a paralegal
Being a student in the Paralegal Project means working at a Faculty of Law unit for some time. You work for one or more staff members of the department. The activities vary per department. You may be involved in teaching, but also in research. The number of hours a paralegal puts in every week varies per project as well. The possibilities of working from home or at the faculty can also differ.
My activities as a paralegal in the Commercial Law unit have been quite diverse. My main task was to assist in setting up a legal IT system for the unit. I was fully involved in examining all options from the start. I attended a fascinating lecture on the use of artificial intelligence in law, for instance. I also went to several interesting meetings. In addition, I wrote many memorandums, e.g. about case law and amendments.
The Paralegal Project gives you the opportunity to experience what it's like to work at the Faculty. Some tasks can easily be done from home. However, I chose to work at the Faculty for one day a week. Being there allowed me to experience the dynamics at the work floor. This meant that I got well acquainted with the staff over the past few months. Last but not least: having lunch together as a unit was very nice
Learning community
A learning community that was introduced allowed me to also develop my legal skills outside my work for the Commercial Law unit. All paralegals of the various units get together once each month, to share experiences and give each other feedback. We also practise our legal skills there, for example by delivering presentations and writing letters and memorandums. Furthermore, the meetings provide us with an insight into performing supportive legal work in practice. For example, in one of the meetings, two staff members of the district court came in and told us about their work.
Experiences
The expectations I had when I started with the Paralegal Project have been met. I found the activities varied and instructive. They often offered a different view on the legal sector from what is presented in the degree programme. I found it satisfying to have learned a lot about the legal aspects of commercial law and IT developments. The Paralegal Project offers enthusiastic Law students a great opportunity to improve their skills and to get to know the Faculty of Law in a different way. I would very much encourage students to apply for the Paralegal Project!
Merel Hendriks, student IT Law.