Ask an UCF Student!
From finding the perfect programme and finishing your application, to enrolling at the University of Groningen. Who knows better how to help you with all of this then our current students?
That is why 1st year UCF student Iiris Väyrynen came up with the idea of the UCF Student Ambassadors: current UCF students who are there to help everybody with questions you would like to ask our students.
Get to know the UCF student ambassadors below and don't hesitate to ask them all your questions!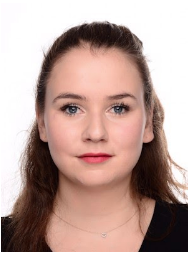 Alina Ruge
E-mail: a.ruge@student.rug.nl
Phone: +49 1573 0767068
Hello! My name is Alina Ruge, and I am from Hamburg, Germany. I started my UCF experience in September 2019 and did not know what to expect when I came to Leeuwarden, because I have never even seen Leeuwarden before I started the program. I had so many questions and luckily, I knew someone from the second year to answer some of them. That really helped me ease my mind about all my fears and I want you to be able to have someone doing the same for you because I know that it was scary diving into something entirely new.
Before I came here I traveled the world for one year to clear up my mind what I really wanted in life. When I found this program after hours of research I felt like this was the right program to fit all my interests. I am interested into international affairs, global problems and how to solve them in a sustainable way. This program will enable me to find a job where I can find solutions that I especially faced when traveling through countries like India. The problem of gender equality, waste disposal or overall poverty.
Please don't hesitate to contact me if you have questions concerning the program, the UCF community, or the city of Leeuwarden. The UCF community is there to support you and answer every question you have, in order to start the most exciting journey of your life!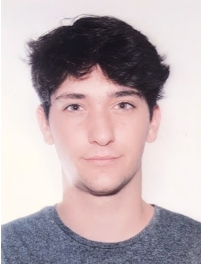 Cosimo Bianchi
1st year UCF student from Moncalieri (TO), Italy
E-mail: c.bianchi@student.rug.nl
Phone: +39 338 163 6598

Dear future student,
My name is Cosimo and I am from Turin, Italy. I started my first year of University in September and I am currently studying Global Responsibility and Leadership at the Campus Fryslân. I am 19 years old, and moving to the Netherlands has not been my first experience abroad. I have been an Exchange Student for ten months in the USA. This year abroad really changed my prospective in life, and "my old self" who was aspiring to become an engineer completely changed his outlook when I came back to Italy. I knew I really wanted to find a program which would have let me to gain knowledge in terms of politics and economics, and apply it towards the humanitarian field. When I found the Bachelor program in "Global Responsibility and Leadership", I realized that it was the right one for me. It is an interdisciplinary study who can effectively combine my interests concerning the current global challenges, addressing local and worldwide issues with a critical and sustainable approach.
I am aware of the difficulties when it comes to look for the education path you belong to. I am here to answer any of your concerns and questions about the University, the program and the student life in Leeuwarden. The UCF community is there to support you over this journey, shaping you as a student and as a responsible leader.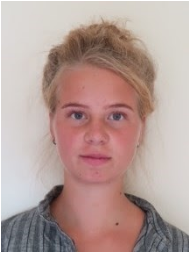 Ellis Mourits
2nd year UCF student from Leeuwarden, The Netherlands
E-mail: e.mourits@student.rug.nl
Phone: +31 (0)6 48 52 38 68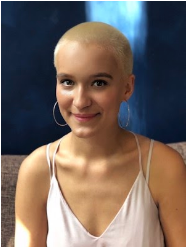 Hannah Huber
1st year UCF student from München, Germany
E-mail: h.huber.1@student.rug.nl

Phone: +49 175 8931000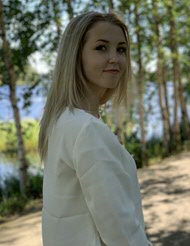 Iiris Väyrynen
1st year UCF student from Joensuu, Finland
E-mail: i.e.vayrynen@student.rug.nl
Phone: +358 44 5992203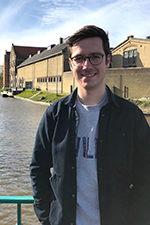 Koen Pouw
E-mail: k.j.pouw@student.rug.nl
Phone: +31 (0)6 83 54 50 08
My name is Koen Pouw and I'm currently a first-year student of Global Responsibility & Leadership at University College Fryslân in Leeuwarden. Before moving to Leeuwarden, I lived in Zeewolde, Flevoland, the Netherlands. After doing my final high school VWO exams in 2019, I immediately started my studies here in Leeuwarden.
Global Responsibility & Leadership caught my interest due to its interdisciplinarity and flexibility, focusing on the Sustainable Development Goals set up by the United Nations. As I mentioned before, the programme is very interdisciplinary and diverse. For me, before applying to this programme, I therefore had quite some questions about the programme itself and was curious to hear about experiences of current GRL students. Do you have questions about what it's like to study Global Responsibility & Leadership and are you curious about student life in Leeuwarden? The UCF community is here to answer all your questions you might have! Please, do not hesitate to contact me and I'll try my best to answer any question that you can think of!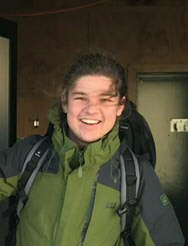 Max Eisenbart
Email: m.eisenbart@student.rug.nl
Phone: 0031624844962
Hi, I'm Max Eisenbart. I am 19 years old and I am originally from Germany, however I've lived in the Netherlands since I am 2 years old. After finishing VWO here in the Netherlands, I worked as a tutor for a couple of months before travelling in New Zealand for half a year.
Since 2019 I'm studying Global Responsibility and Leadership here in Leeuwarden. For me the main reasons for choosing this program were not only the broadness and interconnectedness of the program itself, but also very much the setting in which this program is taught. As part of Campus Fryslân the program is not only situated within a faculty that has the goal to tackle global problems but is also taught in a part of the Netherlands with high ambitions and advanced progress on sustainability and circular economy. This drive and passion to change the world for the better is felt throughout the UCF community and to me is one of the greatest charms of this program.
So, if you have any more questions about how it is to study at UCF or what it is like to be part of a community like this, feel free to write me a message. I am also part of one of the student associations here in Leeuwarden (studying is also about having a great time, instead of only changing the world) and of a youth organisation that tries to involve young people in discussions about societal issues and policy making, through addressing policy makers and businesses, so any questions about social life or societal engagement in Leeuwarden are also fine!
Hope to see you next year!
| | |
| --- | --- |
| Last modified: | 03 July 2020 12.20 p.m. |