Track: Tourism Geography and Planning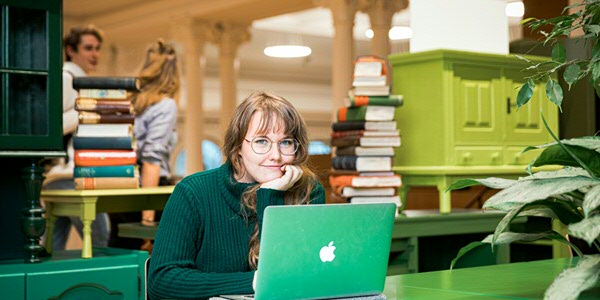 Which impacts does tourism have on the social, cultural, environmental, and spatial characteristics of an area? How do tourists influence and are influenced by places and cultures? How can tourism geography with its long tradition in researching human's activities, behaviors, and impacts in place, time, and space help in understanding the challenges that contemporary tourism is facing?
You will tackle these questions and study the interactions between tourists, visitors, local communities, and the natural, and build environment in detail in the Tourism Geography and Planning track.
Tourism Geography and Planning
Tourism is a global phenomenon with important regional and local impacts. Due to the large number of tourist trips and the possible economic influences, tourism development is often seen by policy makers as an important strategy for regional development. As COVID-19 has shown, tourism is a fragile phenomenon: it can suddenly come to a grinding halt leaving communities that rely on tourism without means to sustain their livelihood. Moreover, before COVID-19, tourism had reached a level that threatened that same heritage (both human and natural) on which it depends.
The Tourism Geography and Planning track offers critical insights into the role of the tourism sector in such liveability and identity questions. It offers international, place-based, critical, and research-oriented approaches. In line with the teaching and research philosophy at RUG/Campus Fryslân, the track's approach to tourism is transdisciplinary involving disciplines such as history, anthropology, psychology, spatial planning, and hospitality studies in the curriculum and a dialogue with global and local actors in (sustainable) tourism development.
Curious to read a student experience? Read the alumni story by Christina or the Day in the Life blog by Tereza!
Career perspectives
Graduates can apply their knowledge internationally and locally as:
Policy analysts in governmental offices
Tourism officers
Destination planners
Tourism entrepreneurs
UNWTO officers
Researchers
Lecturers
Useful information
General Information
Studying at the University of Groningen means studying at a university ranked among the top 100 worldwide. Campus Fryslân is the eleventh Faculty of the University of Groningen, located in Leeuwarden, the capital of the province of Friesland. Campus Fryslân is an interdisciplinary faculty that conducts teaching and research of societal importance at a national and international scale. You can study the master track Tourism Geography and Planning at Campus Fryslân.
Questions?
Would you like to know more about the master track Tourism Geography and Planning or Campus Fryslân? Or do you have questions about studying in Leeuwarden or about how the application and selection procedure works? If so, contact us via phone at +31(0)58 2055000 or by email at cf-masters rug.nl. We are more than happy to help you!
| | |
| --- | --- |
| Last modified: | 20 January 2022 2.32 p.m. |