No. 1 bachelor in Nederland: Global Responsibility and Leadership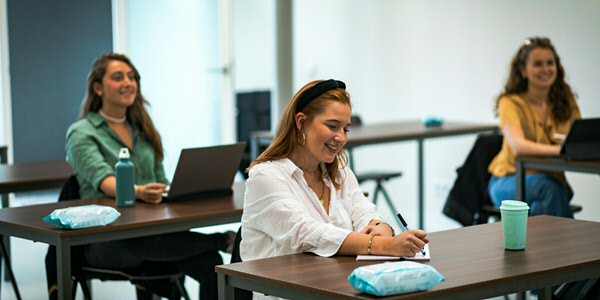 Studeer Global Responsibility and Leadership
Best beoordeelde bacheloropleiding van Nederland!
Wil jij bijdragen aan de wereld van morgen en zoek je een studie die jou hierbij helpt? Dan past Global Responsibility & Leadership bij jou. Tijdens deze studie bestudeer je wereldwijde vraagstukken vanuit verschillende perspectieven en draag je bij aan het vinden en implementeren van lokale oplossingen. Global Responsibility & Leadership is een thematische opleiding van het University College Fryslân en een zogenaamd Liberal Arts and Science programma, wat inhoudt dat je onderwijs volgt vanuit verschillende academische disciplines met veel aandacht voor persoonlijke ontwikkeling. De opleiding is geïnspireerd op de duurzaamheidsdoelstellingen van de Verenigde Naties, kleinschalig en internationaal georiënteerd. Samen met medestudenten van over de hele wereld woon je het eerste jaar samen en beleef je een fantastische studententijd.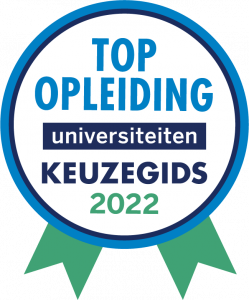 Waarom Global Responsibility and Leadership?
Beste bachelor van Nederland 2022
Studeer in een internationale en uitdagende omgeving
Volg colleges van topdocenten die actueel onderzoek verrichten
Leer vraagstukken te benaderen vanuit meerdere disciplines
Onderzoek en vind lokale oplossingen
Krijg volop ruimte om jezelf te ontwikkelen
Gegarandeerd woonruimte en een fantastische studententijd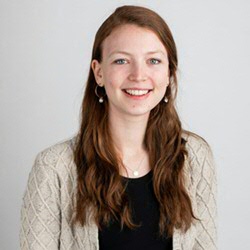 Student aan het woord
Kari Zeist
Ik ben per toeval op deze studie gestuit. Hoewel het niet mijn originele plan was, ben ik blij dat die niet is gelukt, omdat ik anders hier niet zou zijn geweest. Ik wilde graag in een stad wonen met een dorps gevoel maar wel met alle mogelijkheden van een stad. Leeuwarden is mijn thuis en mijn klasgenoten zijn een soort familie. Ik ben al jaren geïnteresseerd in het vak economie en de macht van een economie op de wereld. Ik geloof heilig dat geld macht is. Ook geef ik veel om duurzaamheid en mensenrechten. Deze studie combineert deze twee interesses perfect. Ik leer een breed scala aan basiskennis, ik leer over effectief en verantwoordelijk leiderschap en ik ontwikkel veel nuttige vaardigheden zoals schrijven, presenteren en goed communiceren. Hopelijk kan ik deze kennis gebruiken om later een expert te worden in duurzame investeringen. Daarbovenop ondersteunt deze studie ook persoonlijke ontwikkeling. Ik ben een van de eersten die deze studie deed en dat gaf me het gevoel een avonturier te zijn.
Maak kennis met University College Fryslân
- Volg een webclass
- Kom proefstuderen
- Bezoek de Open Dag
- Volg een Meet & Greet webinar
Algemene informatie
Studeren aan de Rijksuniversiteit Groningen betekent studeren aan een top 100 universiteit. Campus Fryslân is de elfde faculteit van de Rijksuniversiteit Groningen en gevestigd in Leeuwarden, de hoofdstad van de provincie Friesland. Campus Fryslân is een interdisciplinaire faculteit met onderwijs en onderzoek dat nationaal en internationaal van maatschappelijk belang is. Het University College Fryslân is onderdeel van Campus Fryslân en hier studeer je de bachelor Global Responsibility & Leadership.
Vragen?
Wil je meer weten over de studie Global Responsibility & Leadership, over University College Fryslân, heb je vragen over studeren in Leeuwarden of hoe het aanmeld- en selectieproces werkt? Neem dan contact met ons op via telefoonnummer +31 (0)6 11548441 of per mail ucf-grl rug.nl. We helpen je graag verder!
Het University College Fryslân team
| | |
| --- | --- |
| Laatst gewijzigd: | 13 januari 2022 08:52 |