BSc Global Responsibility & Leadership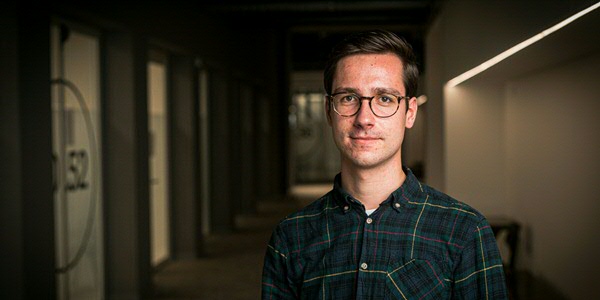 A day in the life of a Global Responsibility & Leadership student
Hi, my name is Koen Pouw and I'm currently a second year student of the BSc Global Responsibility & Leadership (GRL) at University College Fryslân in Leeuwarden. During my studies, my peers and I study global issues through an interdisciplinary lens and try to tackle such issues in order to contribute to achieving the United Nations Sustainable Development Goals, which the GRL programme is inspired by. This interdisciplinary approach to learning about global issues is one of the main reasons I chose to study GRL. I personally have chosen the Major Responsible Planet, and focus on topics such as climate change and the sustainable energy transition, and I take a sidetrack in politics from the Major Responsible Governance as well. Let me talk you through what a day in the life of a student of Global Responsibility & Leadership may look like!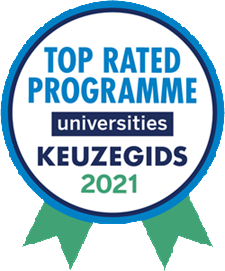 The programme in a nutshell
Are you looking for a comprehensive study in which you take a deep dive into topics such as Politics, Psychology, Economics, Global health, Earth Systems and Data Science? A programme in which you study global challenges and explore local solutions? Then the Bachelor in Science, Global Responsibility & Leadership of University College Fryslân is perfect for you!
During this degree programme, you will study global issues from various perspectives and you will contribute towards finding and implementing local solutions. Global Responsibility & Leadership is a thematic degree programme taught at University College Fryslân and is a so-called Liberal Arts and Science programme, which means that you will be taught from various academic disciplines and that much attention is paid towards personal development and leadership. This Bachelor in Science offers you small scale education and is internationally oriented. In the first year of the degree programme, you will live together with fellow students from across the entire world and will experience a fantastic student life.
Sign up for the newsletter and stay up to date.
Meet us online!
Join our events and learn more about the programme and student life in Leeuwarden, start a conversation with current students and ask all your questions!
Why Global Responsibility & Leadership?
Study in an international and challenging environment
Attend lectures by top scholars who are conducting current research
Learn how to approach issues from multiple disciplines
Research and find local solutions
Receive ample room for personal development
Guaranteed accommodation and a fantastic student life
Personal academic advisement
Useful information
Ask a UCF student!
Do you have questions for current students? For example about the student life in Leeuwarden, living on campus or about the programme? Ask our UCF Student Ambassadors! They are ready to answer all your questions and are happy to share their experiences with you.
General information
Studying at the University of Groningen means studying at a university ranked among the top 100 worldwide. Campus Fryslân is the eleventh Faculty of the University of Groningen, located in Leeuwarden, the capital of the province of Friesland. Campus Fryslân is an interdisciplinary faculty that conducts teaching and research of societal importance at a national and international scale. University College Fryslân is a part of Campus Fryslân and here, you can follow the Bachelor's degree programme in Global Responsibility & Leadership.
Questions?
Would you like to know more about the degree programme in Global Responsibility & Leadership or about University College Fryslân? Or do you have questions about studying in Leeuwarden or about how the application and selection procedure works? If so, contact us via phone at +31 (0)6 11548441 or by email at ucf-grl rug.nl. We will be happy to help you!
The University College Fryslân team
| | |
| --- | --- |
| Last modified: | 11 October 2021 10.11 a.m. |