Study sustainable, study Global Responsibility & Leadership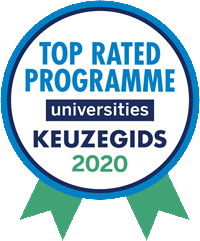 University College Fryslân offers the undergraduate programme Global Responsibility & Leadership bachelor, which is a three-year interdisciplinary programme inspired on the United Nations Sustainable Development Goals. The programme is a good fit when you are interested in addressing global challenges through an interdisciplinary approach.
The University College Fryslân, Global Responsibility & Leadership programme in a nutshell
Inspired on the UN Sustainable Development Goals.
Follow courses in Political Science, Economics, Psychology, Earth and Environment, Data Science and Global Health.
Choose your Major: Responsible Planet, Responsible Governance or Responsible Humanity.
Study in a small scale environment, max. 25 students per class.
Live on our international Campus with fellow students.
Enjoy the city of Leeuwarden, European Capital of Culture 2018.

Our regular application deadline is May 1st.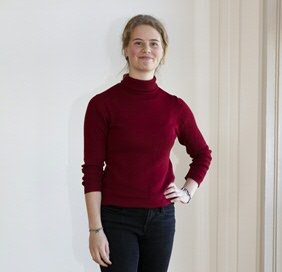 Testimonial 2nd year student Ellis Mourits
Studying at University Campus Fryslan is inspiring me every day. In the first half year I have already learned many new things about the world but also about myself. The programme is very broad and introduced me to interesting subjects I did not know before, such as programming and global health. We learn to think about problems from different perspectives: economic, political, environmental, social, local, global, etc. I especially like that we already had some projects with local organizations such as the water authority and a waste processing company. In these projects, we are challenged to apply our broad knowledge to specific, local issues.
We get a lot of freedom in our assignments, do many presentations and often work together in groups. This is challenging but exciting for sure. Since we have small classes, there is room for many discussions during the lectures. It makes us learn from each other's knowledge and motivates me to think deeper about the lecture material. Although I have always hated doing presentations, I am already more comfortable with it and start to like to get my message out to the audience! Critical reflection, creative thinking and good communicating are encouraged in every course, which I think is very important for the unpredictable future of our world and the pursuit of the Sustainable Development Goals.

Living on campus together with all the other students is a lot of fun. There are always people to do things with, whether it is going to sports, chilled movie nights, hallway yoga, cooking dinners, playing some guitar, partying in the common room or just studying. Whenever I am bored, confused about homework or just hyped about life, I can easily come over to someone and have a chat. This makes us get to know each other very well and creates a comfortable environment to live ánd learn!
| | |
| --- | --- |
| Last modified: | 16 January 2020 2.36 p.m. |