BSc Global Responsibility & Leadership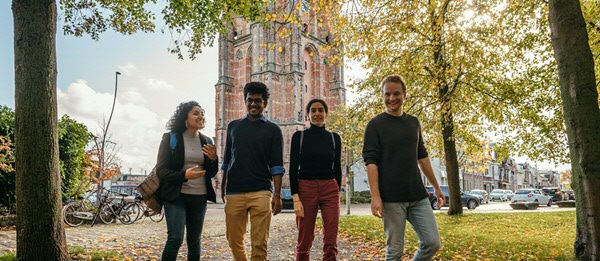 The programme in a nutshell
The international Bachelor's degree programme inspired by the Sustainable Development Goals
Do you want to contribute towards the world of tomorrow and are you looking for a degree programme to help you achieve this? If so, Global Responsibility & Leadership is the programme for you. During this degree programme, you will study global issues from various perspectives and you will contribute towards finding and implementing local solutions. Global Responsibility & Leadership is a thematic degree programme taught at University College Fryslân and is a so-called Liberal Arts and Science programme, which means that you will be taught from various academic disciplines and that much attention is paid towards personal development. The degree programme is inspired by the sustainability goals of the United Nations, is organized on a small scale and is internationally oriented. In the first year of the degree programme, you will live together with fellow students from across the entire world and will experience a fantastic student life.
Our registration deadline is 1 May!
Why Global Responsibility & Leadership?
Study in an international and challenging environment

Attend lectures by top scholars who are conducting current research

Learn how to approach issues from multiple disciplines

Research and find local solutions

Receive ample room for personal development

Guaranteed accommodation and a fantastic student life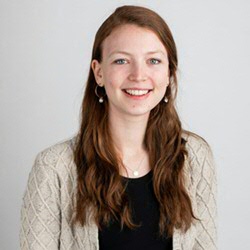 Student testimonial
Kari Kuggeleijn, Zeist, Netherlands
I only stumbled upon this study by accident. It might not have been my original plan, but I am happy that did not work out, otherwise, I would not have been here now. I wanted to live in a town that gives you a village feel but can offer you everything a city can. Leeuwarden has become my home and my classmates have become a surrogate family. For long I have been fascinated by economics and its power in the world. I truly believe money is power. I also care a lot about sustainability and human rights. This program combines these two interests perfectly. I am learning a wide variety of basic knowledge, I learn about effective and responsible leadership and I am learning a lot of useful skills like writing, presenting and communicating. This I can hopefully use in becoming an expert in sustainable investments. On top of that, this program supports personal development. I was one of the first to study this new program. It makes me feel like an adventurer. All in all, I am happy and proud to call myself a student of this program.
Get to know University College Fryslân
- Follow a webclass
- Sample life as a student for a day
- Visit an open Day
- Follow a Meet & Greet webinar
General information
Studying at the University of Groningen means studying at a university ranked among the top 100 worldwide. Campus Fryslân is the eleventh Faculty of the University of Groningen, located in Leeuwarden, the capital of the province of Friesland. Campus Fryslân is an interdisciplinary faculty that conducts teaching and research of societal importance at a national and international scale. University College Fryslân is a part of Campus Fryslân and here, you can follow the Bachelor's degree programme in Global Responsibility & Leadership.
Questions?
Would you like to know more about the degree programme in Global Responsibility & Leadership or about University College Fryslân? Or do you have questions about studying in Leeuwarden or about how the application and selection procedure works? If so, contact us via phone at +31 (0)6 11548441 or by email at ucf-grl rug.nl. We will be happy to help you!
The University College Fryslân team
| | |
| --- | --- |
| Last modified: | 29 April 2020 2.49 p.m. |