Kies voor de bachelor studie: Data Science & Society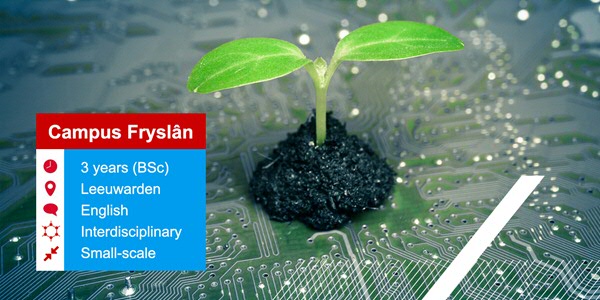 ✔ Combineer technische vaardigheden zoals programmeren, statistiek, kunstmatige intelligentie, machine learning, big data met kennis over ethiek, mensenrechten en bestuurskunde
✔ Leef je uit tijdens field projects, waarin je real-live uitdagingen aanpakt, je netwerk vergroot en uitgroeit tot een waardevolle teamspeler
✔ Profiteer van hands-on en persoonlijk wetenschappelijk onderwijs
✔ Ontwikkel jezelf tot een datawetenschapper met oog voor de samenleving en maak deel uit van een bruisende, internationale community, waarin je vrienden voor het leven maakt!
Meld je aan voor de Data Science & Society nieuwsbrief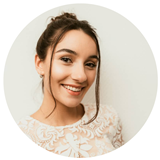 Blijf op de hoogte van de bacheloropleiding Data Science and Society! Hierin lees je alles over de studie, de docenten en de vakken die zij geven. Bovendien krijg je een indruk van hoe studeren op Campus Fryslân in Leeuwarden is.
Waarom Data Science studeren bij Campus Fryslan?
Hoe kunnen we zelfrijdende auto's ontwikkelen die verantwoord rijden? Wat is de relatie tussen een hardloop app en de aanleg van een voetpad? Waarom discrimineert een algoritme eigenlijk?
Traditionele datawetenschappen gaan in op de werking van data, maar Data Science & Society gaat een stap verder. Tijdens deze interdisciplinaire bachelorstudie behandel je data-gerelateerde maatschappelijke kwesties en leer je hier op een verantwoorde manier mee om te gaan.
Datawetenschappers zijn ontzettend gewild! De bachelorstudie Data Science & Society biedt je dan ook uitstekend carrièreperspectief. Met de kennis en ervaring die jij tijdens deze bachelor opdoet over zowel de technische, als de sociale kant van data, ben jij straks goed voorbereid om data-gerelateerde uitdagingen te tackelen.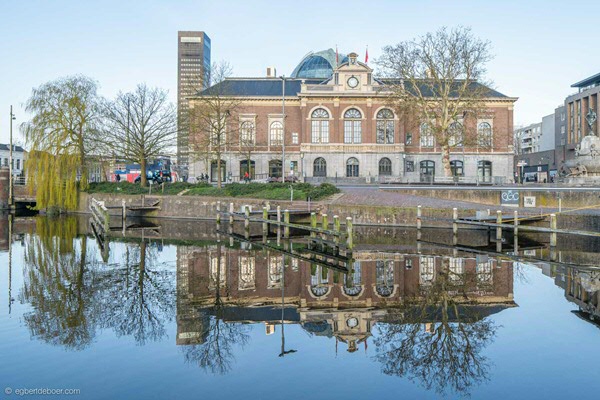 Ontmoet Campus Fryslân
✔ Kom een dag studeren (Student for a Day)
✔ Bezoek een open dag
✔ Doe mee met een Meet & Greet webinar
Stel je vraag aan Campus Fryslân
Wil je meer weten over de opleiding Data Science & Society? Of heb je vragen over studeren in Leeuwarden of over hoe de aanmeld- en selectieprocedure werkt? Neem dan contact met ons op via telefoonnummer +31 (0)6 11548441 of per e-mail via cf-dss@rug.nl. We helpen je graag verder!
Studeer aan een top 100 universiteit
Studeren aan de Rijksuniversiteit Groningen betekent studeren aan een universiteit die in de top 100 van de wereld staat. Campus Fryslân is de elfde faculteit van de Rijksuniversiteit Groningen, gevestigd in Leeuwarden, de hoofdstad van de provincie Friesland. Campus Fryslân is een interdisciplinaire faculteit die op nationale en internationale schaal onderwijs en onderzoek van maatschappelijk belang verricht.
| | |
| --- | --- |
| Laatst gewijzigd: | 11 februari 2022 18:14 |