Tropencoschap - Malawi, Mulanje
| | |
| --- | --- |
| Datum: | 10 januari 2020 |
| Auteur: | Anke Klaske van Veen |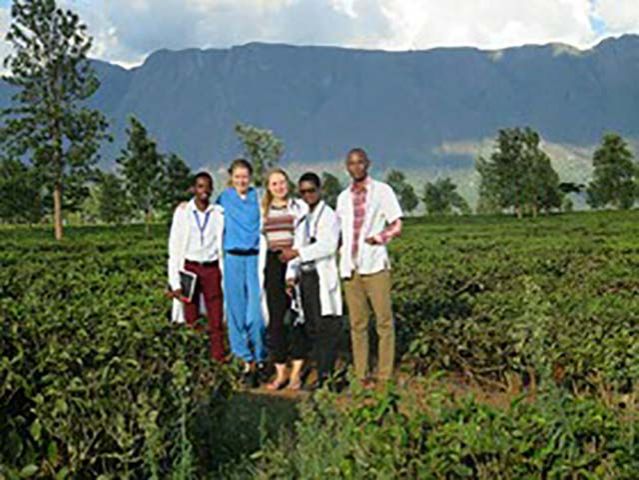 Afgelopen acht weken heb ik mijn tropencoschap gelopen in het Mulanje Mission Hospital in Malawi. Ik heb enorm veel geleerd en het was een levenservaring die ik nooit meer zal vergeten. Mijn doel was om een zo'n breed mogelijk beeld te krijgen van de gezondheidszorg in de de tropen. Ik heb er daarom voor gekozen om zo veel mogelijk verschillende dingen bij te wonen. Zo heb ik een week op de mannenafdeling, de vrouwenafdeling, de kinderafdeling en op obstetrie en gynaecologie gestaan. Hier heb ik veel zaalervaring opgedaan en ook kennis gemaakt met veel ziektebeelden die ik eerder nog niet of zelden had gezien. Denk hierbij aan ziektebeelden als tuberculose, HIV, AIDS, malaria, tyfus en ondervoeding. Ik denk dat het ook belangrijk is om kennis te hebben van deze ziektebeelden als je in Nederland gaat werken, want mensen reizen tegenwoordig de hele wereld over en lopen hierdoor ook tropische ziektes op. Je klinische blik verbetert hier ook enorm.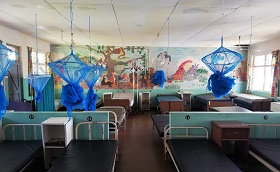 Aangezien er veel minder diagnostische middelen beschikbaar zijn dan in Nederland, leer je veel van het lichamelijk onderzoek. In plaats van dat je bij iedereen zo maar een hemoglobine prikt, kijk je hier eerst bij iedere patient naar de conjunctiva of die bleek zijn of niet. Ook heb ik diverse keren een splenomegalie gezien, die ik in Nederland nog nooit had gezien. Naast het werk op de afdeling heb ik veel meegekeken bij de outpatient department, een soort spoedeisende hulp. Dit was enorm leerzaam, want hier kwam je veel verschillende casuistiek tegen.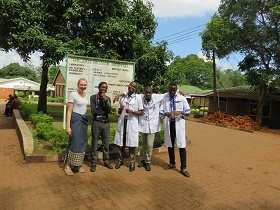 Ook heb ik diverse preventieve gezondheidsprojecten bijgewoond. Zo ben ik mee geweest op outreach waar we onder andere jonge kinderen hebben gevaccineerd, anticonceptie uitdeelden, zwangerencontroles uitvoerden, HIV testen deden en ook de diabetes en hypertensie screening vond hier plaats. Ook heb ik mee gekeken bij de HIV medicatie kliniek, de palliatieve polikliniek en de antenatale polikliniek. Tevens ben ik mee geweest met het insprayen van huizen mat antimalaria spray, om hiermee het aantal malaria casussen te verminderen. Het was ook erg prettig dat er een Nederlandse tropenarts in het ziekenhuis aanwezig was, zodat je naar iemand toe kon gaan als er iets aan de hand was. Ook werd er veel aandacht besteed aan onderwijs, wat erg leerzaam was.