Faculty of Science and Engineering - Curaçao, Willemstad
| | |
| --- | --- |
| Datum: | 14 juli 2020 |
| Auteur: | Kasper Meijer |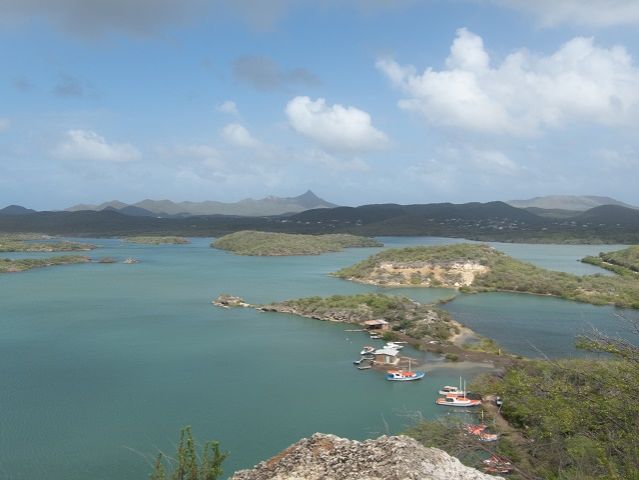 In het begin van het jaar 2020 heb ik, mede met behulp van een financiële bijdrage van het Groninger Universiteitsfonds, een onderzoeksproject kunnen opzetten op Curaçao. Samen met twee medestudenten hebben we gekeken naar de kwaliteit van de kraamkamer baaien voor vissen die iconisch zijn voor het Caribische koraalrif. Hiervoor hebben we gegevens verzameld over de stand van het zeegras en de mangrovebossen in de binnenwateren van Curaçao en uitgebreide visinventarisaties uitgevoerd.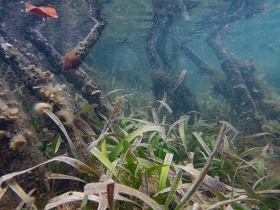 Drie maanden lang hebben we doorgebracht in één van de vele studentenhuizen die op Curaçao te vinden zijn, maar in tegenstelling tot de dagelijkse sleur die sommige Nederlandse stagiaires doormaakten, verkende wij iedere dag, gewapend met ons onderzoeksmateriaal, kajakkend de prachtige binnenwateren van Curaçao. De koraalriffen langs de kust mochten hierin natuurlijk niet missen en ook hier hebben we vele malen op kunnen duiken. Onze weekenden waren dan ook al snel gevuld met strandplannen en duiklocaties.
Om het onderzoek succesvol te voltooien hebben we samengewerkt met het lokale onderzoeksinstituut CARMABI (Caribbean Research and Management of Biodiversity) en stichting Uniek Curaçao. Hier hebben wij zelfs vrijwilligers weten te vinden die ons graag hielpen met het veldwerk. Op deze manier zijn we in contact gekomen met veel lokale mensen en hebben we ook veel meegekregen van de lokale cultuur en de overheerlijke keuken.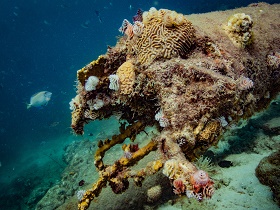 Het leuke aan dit project, naast het onderwerp en het veldwerk, was toch wel dat we het zelf hebben opgezet. Hierdoor leer je echt te denken over wat nodig is om een onderzoek succesvol af te ronden. We hebben zelf het protocol en het schema opgezet, de monsters verzameld en verwerkt, en de contacten en het materiaal geregeld dat we hiervoor nodig hadden. De enige echte set-back die we hebben gehad was de opkomst van COVID-19. Hierdoor hebben we 2 weken eerder het eiland moeten verlaten dan gepland. Gelukkig hadden we het merendeel van ons onderzoek al voltooid en desondanks ons vervroegde vertrek zijn het een geweldige 3 maanden geweest. Mijn dank gaat dan ook uit naar het Groninger Universiteitsfonds voor het mede mogelijk maken van deze ervaring.