Faculteit der Letteren - Rusland, Moskou
| | |
| --- | --- |
| Datum: | 20 april 2020 |
| Auteur: | Pauline Cuperus |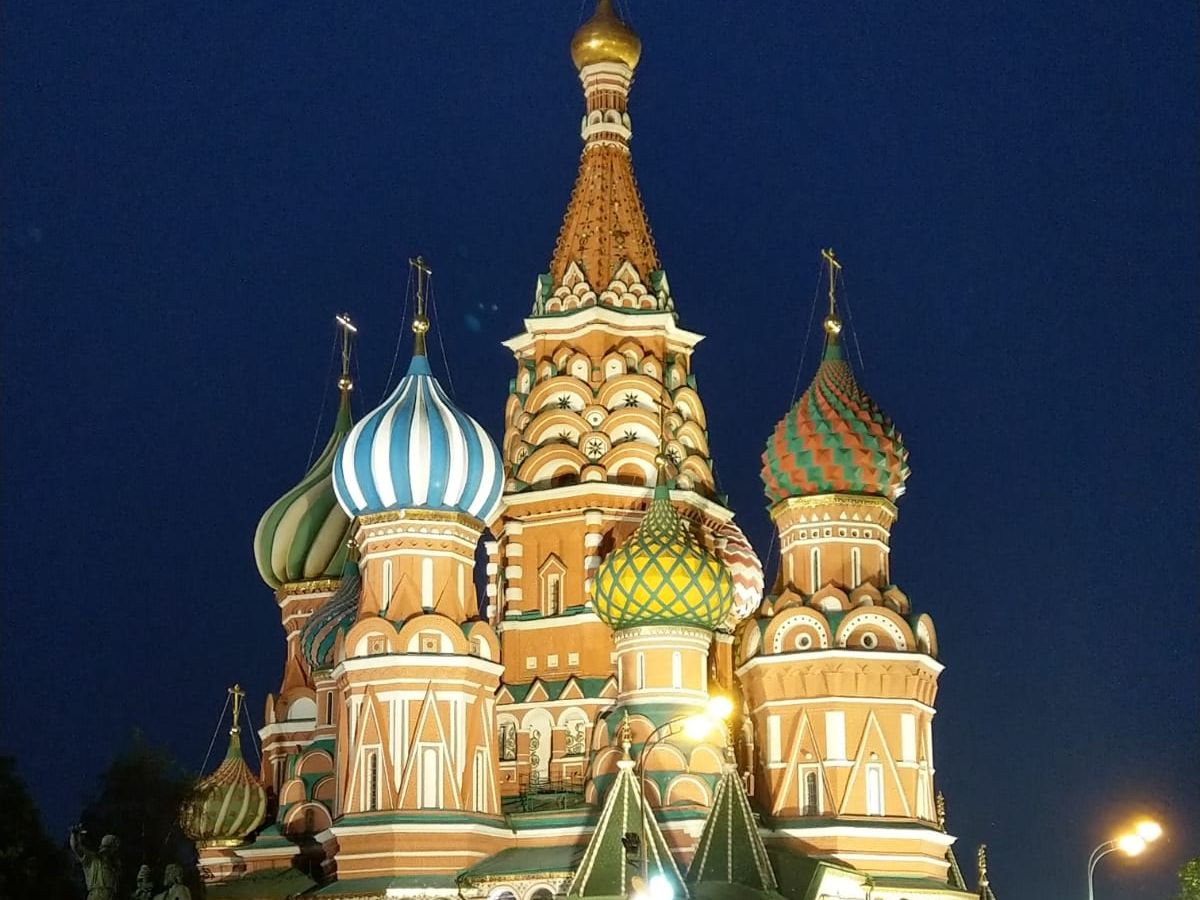 Als onderdeel van mijn masteropleiding Klinische Taalwetenschap (European Master in Clinical Linguistics) aan de Rijksuniversiteit Groningen heb ik ongeveer zes maanden doorgebracht in Moskou, Rusland. De reden van dit verblijf was dat ik de mogelijkheid had om stage te lopen aan de National Research University Higher School of Economics. Dit is een brede universiteit die behoorlijk internationaal georiënteerd is. Mijn stage vond plaats binnen het Centre for Language and Brain. In dit onderzoekscentrum wordt onderzoek gedaan naar verschillende facetten binnen de taalwetenschap. Tevens heb ik tijdens deze zes maanden mijn masterscriptie geschreven. Voor mijn verblijf in Moskou heb ik van het Groninger Universiteitsfonds een gulle bijdrage mogen ontvangen. Bij deze zou ik u graag nogmaals zeer hartelijk willen bedanken voor deze bijdrage en u tevens op de hoogte stellen van hoe ik mijn tijd in Moskou heb ervaren.
De stage bij het Centre for Language and Brain is mij goed bevallen. Ik vond het erg interessant om zulk veelzijdig onderzoek eens van dichterbij te aanschouwen. Mijn eigen project bestond uit het ontwikkelen van een therapie-app voor kinderen met dyslexie. Het project kwam wat moeilijk van start en uiteindelijk hebben we het ook hier en daar moeten aanpassen. We hadden helaas moeilijk contact met de ontwikkelaar, waardoor de app nog niet helemaal van de grond is gekomen. Desalniettemin heb ik wel echt een bijdrage kunnen leveren aan de eerste ontwikkeling en ik heb afgesproken om contact te houden met de projectleiders om hopelijk in de toekomst nog verdere bijdragen te kunnen leveren.
Omdat het stageproject uiteindelijk wat anders verliep, heb ik ook mijn scriptie gedeeltelijk moeten aanpassen. Gelukkig was dit in overleg met mijn begeleiders geen probleem. Hierdoor heb ik alsnog een interessante scriptie kunnen schrijven. Daarnaast bleken de conclusies uit de scriptie nuttig voor de therapie-app waar ik mij voor mijn stage mee bezighield. Stage en scriptie sloten dus uiteindelijk goed bij elkaar aan en ik heb beide naar tevredenheid kunnen afronden. Beide projecten pasten perfect binnen mijn masteropleiding en waren ook een goede voorbereiding op mijn toekomstplannen.
Naast de stage en scriptie heb ik gelukkig ook nog tijd gehad om Moskou en andere delen van Rusland te verkennen. Ik heb het er eigenlijk heel erg fijn gehad. Rusland is een prachtig land met een interessante cultuur en geschiedenis. Mede dankzij het Groninger Universiteitsfonds had ik de mogelijkheid om te reizen naar bijzondere plekken als Kazan, Yaroslavl, en Vladimir. Ik was ook erg aangenaam verrast door de Russen zelf. Ik vond mensen over het algemeen een stuk vriendelijker en opener dan ik verwachtte. Met name jonge Russische mensen (die vaak goed Engels spraken) waren geïnteresseerd in buitenlandse studenten en hun verhalen over thuis. Dit, in combinatie met de recente demonstraties in Moskou, maakt dat ik heel benieuwd ben welke politieke en sociale ontwikkelingen Rusland in de komende decennia zal gaan meemaken. Ik zal het zeker in de gaten blijven houden en hoop in de toekomst nog eens terug te keren naar Rusland.