Coschappen - Ghana, Berekum
| | |
| --- | --- |
| Datum: | 20 april 2020 |
| Auteur: | Hadewych Schermann |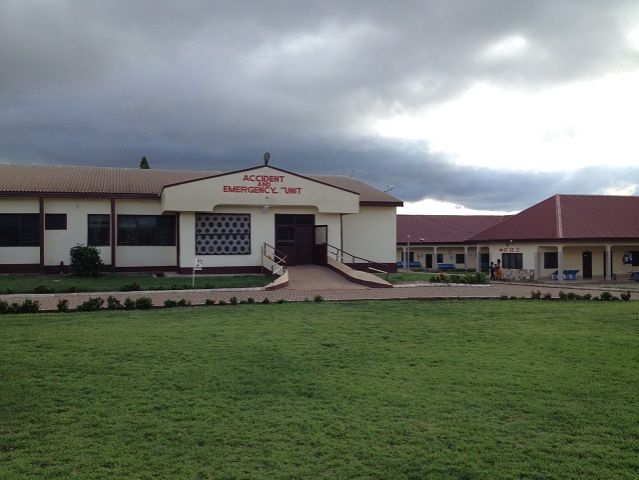 Activiteit
14 weken coschappen in het Holy Family Hospital in Berekum, Ghana. Dit bestond uit een tropenstage: 2 weken spoedeisende hulp, 1 week interne geneeskunde, 3 weken verloskunde en 2 weken algemene stage in een klein perifeer ziekenhuis. Aansluitend mijn verdiepingsstage: 6 weken spoedeisende hulp.
Taken
Eerst heb ik een tijd meegekeken en kennisgemaakt. Daarna heb ik praktische ervaring opgedaan (uiteraard onder supervisie): eigen patiënten zien, assisteren bij keizersnedes, bevallingen begeleiden. Tijdens mijn verdiepingsstage heb ik meegewerkt op de spoedeisende hulp: rondes lopen op de kleine afdeling die de spoed zelf had, en nieuwe patiënten opnemen.
Ervaringen
Ik heb heel veel van deze stage geleerd omdat Ghana werkelijk een andere wereld is dan Nederland, zowel in medisch als cultureel opzicht. De ziektebeelden zijn anders dan in Nederland: ten eerste zijn er natuurlijk de tropische ziektebeelden als malaria, tyfus, HIV en tuberculose. Ten tweede wachten patiënten vaak langer voordat ze naar het ziekenhuis komen (er wordt dan eerst een 'herbal doctor' geconsulteerd), waardoor er veel ernstig zieke patiënten binnenkomen. Ze hebben vaak meerdere ziektebeelden tegelijk, waarbij de diagnose niet duidelijk wordt. Dat komt ook door een gebrek aan middelen, met name beeldvorming: het röntgenapparaat was maandenlang stuk, echografie alleen beperkt beschikbaar en een CT-scan was alleen een uur reizen verderop mogelijk.
Er waren veel moeilijke momenten tijdens de stage. Op de spoedeisende hulp was er meer chaos dan ik gewend was in Nederland. Het regelmatig monitoren van vitale parameters van patiënten was bijvoorbeeld lastig door gebrek aan apparatuur hiervoor, waardoor patiënten soms ongemerkt veel zieker werden. De cultuur- en taalbarrière bemoeilijkte soms de communicatie met artsen, verpleegkundigen en patiënten. Ook waren de gevolgen van armoede moeilijk om te zien. Regelmatig konden onderzoeken niet uitgevoerd worden, medicijnen niet verstrekt, of zelfs operaties niet gedaan, door geldgebrek van de patiënt, met soms fatale gevolgen.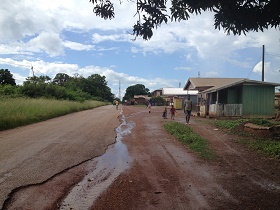 Maar ondanks, of misschien ook dankzij, deze moeilijke momenten had ik deze ervaring voor geen goud willen missen. Ik heb niet alleen op medisch vlak veel geleerd, maar ik heb ook een kijkje kunnen nemen in een wereld die voor mij helemaal nieuw was. Ik had veel respect voor het harde werk van de artsen, bijvoorbeeld de specialisten: er waren maar een handjevol specialisten aanwezig in het ziekenhuis, en die moesten praktisch altijd bereikbaar zijn. De jonge dokters in opleiding (en de tropenartsen uit Nederland die daar werkten) hadden vaak zware diensten waarin ze met beperkte middelen toch zo veel mogelijk probeerden te bereiken. Ook was ik onder de indruk van de opvallende veerkracht van de patiënten: hoe ze onder de moeilijkste omstandigheden toch vol goede moed doorzetten, meestal de hele dag gesteund door zeer betrokken familieleden.
Conclusie
Al met al was dit voor mij een indrukwekkende, verrijkende en leerzame ervaring op alle mogelijke vlakken. Ik neem de ervaringen mee in mijn verdere loopbaan als dokter en ik ben dankbaar dat ik deze reis (mede dankzij het GUF) heb kunnen maken.