'Throughout my career, I've often been the first or only woman'
Winnie Sorgdrager, Minister of State, former minister, civil servant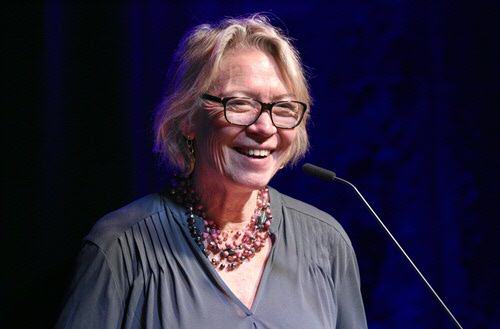 Text: Aafke Eppinga, translation: UVC
'Be realistic about yourself, and try to do things you enjoy. I know plenty of people who only have one good day a month: pay day. That's not how life should be.' That is the message of alumnus Winnie Sorgdrager, who has held several senior positions at the Public Prosecution Service and was the first female Minister of Justice in the Netherlands, in former Prime Minister Wim Kok's first Cabinet.
Before you started studying law in Groningen, you completed the preparatory year at the Conservatoire and studied medicine in Leiden for a year. When you switched to law did you think, 'This is it!'?
'Actually, no, I hated it. But I was a very conscientious girl. My father said, "Look, a law degree takes five years. You've already used up one year in Leiden, so I'll pay for four more". So I finished the degree in four years because I had no other option. By the time I started my doctoraal [equivalent of a Master's degree today, ed.] in constitutional and international law, I did actually enjoy it.'
Back when you were a student, did you always aspire to hold a senior position at the Public Prosecution Service or even to become a Cabinet minister?
'No. My fellow students and I used to talk a lot about what we were going to do after graduation. In those days, it wasn't a given that women would actually go on to work, not even those who had a university education. I never thought that I would have a career. We used to read a lot of books about the position of women – "The Female Eunuch" by Germain Greer was our favourite. Greer describes the oppression of women since Biblical times. There was a very real sense that something had to change. But when my then boyfriend moved to Enschede for work, I followed him. Even though there weren't many opportunities for lawyers there back then. That's just how things were. I eventually did find a job at the Technische Hogeschool Twente, now the University of Twente.'
You eventually ended up at the Public Prosecution Service, where you initially worked as a public prosecutor and later as Advocate General and Procurator General. You were the first female Procurator General in the Netherlands. Did you get a sense of that in your day-to-day work?
'When I worked at the Public Prosecution Service, I worked like a dog. I was the only woman and worked part time, so I had to prove myself. When I was a public prosecutor at the district court in Almelo, I worked three days a week because the children were still young. But I didn't want my colleagues to say, "She's a woman, she works part time, and we have to pick up all the slack". So even on my free Wednesday mornings I would head to the police station in Enschede, where I lived nearby, to do some work after I had dropped off my children at nursery and primary school. I suppose the only ambition I've ever really had is to do my job well.'
When did you become interested in politics?
'I've always been interested in politics. My time as Procurator General added fuel to the flame. At that time, I was also the spokesperson for the Public Prosecution Service, so people in The Hague knew who I was. And then I was asked if I wanted to become Minister of Justice.'
How do you look back on your time as Minister of Justice?
'I learned a lot in those four years, a lot happened. But if I had known beforehand what it would be like, I wouldn't have done it. That being said, if you were to ask me now if I regret it, the answer would be "no". It was a bit like a pressure cooker, you lived in a tunnel. I had hardly any time for the people around me. My positions at the Public Prosecution Service suited me down to the ground; I never had that feeling as a Cabinet minister. At the Public Prosecution Service, I was used to it being about the arguments. In the political arena in The Hague, that's not enough, you have to be able to strike political deals. I just wasn't good at that. Don't get me wrong, there were plenty of positives, too.
My work in Europe , for example. That's where I learned how personal relationships can make all the difference. Paying a visit to the American Minister of Justice or making a personal phone call to my English and German colleagues – that's how I really got things done. That was an incredibly valuable lesson.'
Do you think that there were ever things that happened, or didn't happen, because you are a woman?
'Definitely, when I became a Cabinet minister. In a negative sense. At my ministry, for example, it was the first time that there were two women at the top. [Elizabeth Schmitz was Secretary of State at the time, ed.] Some people weren't really convinced about that. But it was mainly the press that I had trouble with. I was under a magnifying glass; they wrote about what I was wearing, how I acted, what I said. After a late-night debate, for example, men were described as looking "rather tired" as they walked the brightly-lit corridors of Parliament. Whereas about me they wrote, "See, she's finding it tough". At some point I became immune to it. These days, a newspaper wouldn't write that; it would be sexist. Thank goodness for that.'
Winnie Sorgdrager
Winnifred (Winnie) Sorgdrager (1948, The Hague) started started studying Law at the University of Groningen in 1967. Between 1971 and 1979, Sorgdrager held various positions at the Technische Hogeschool van Twente (now the University of Twente). In 1979, she started working as a public prosecutor at the district court of Almelo. Here, she rose through the ranks to become Advocate General, and in 1991 she was appointed Procurator General. Three years later, in 1994, Sorgdrager swapped Almelo for The Hague. In the summer of that year, she was appointed Minister of Justice in Prime Minister Kok's first Cabinet (1994–1998). In 1999 Sorgdrager was a member of the Dutch Senate for a few months. From 1999 to 2006, she chaired the Council for Culture, and on 1 January 2006 she was appointed member of the Council of State, where she remained until 1 May 2018.
On 22 June 2018, Sorgdrager was appointed Minister of State. She also holds various other positions, including the chair of Forum Groningen's Supervisory Board.
| | |
| --- | --- |
| Last modified: | 11 May 2022 12.10 p.m. |