Chemical and Pharmaceutical Biology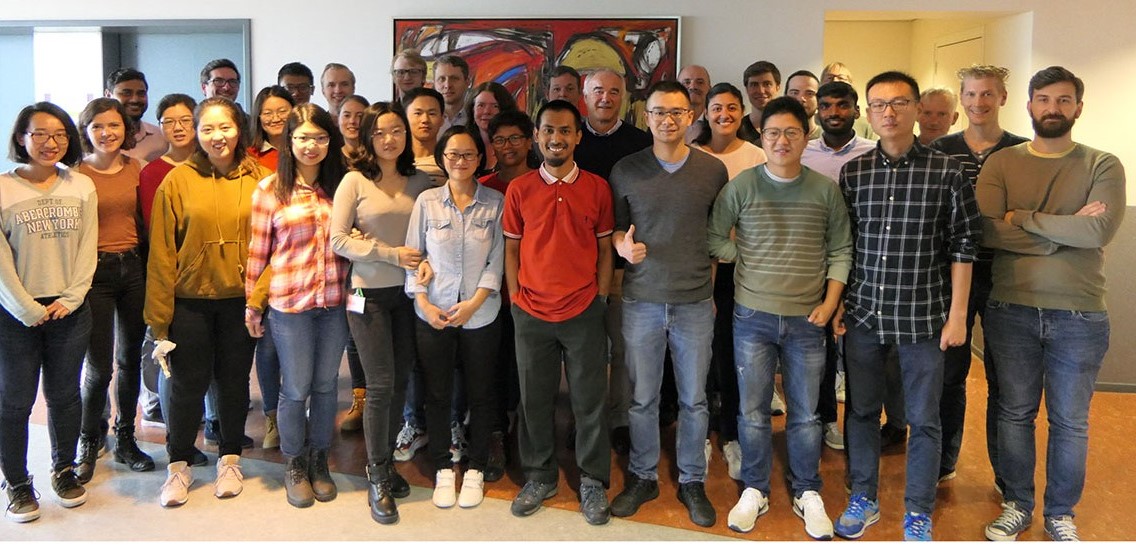 Back row from left to right: Mohammad Saifuddin, Jan Vogel, Hao Guo, Tim Postmus, Asjen Mensink, Frank Dekker, Gerrit Poelarends, Wim Quax, Andreas Kunzendorf, Alex Prats Lujan, Ronald van Merkerk
Second row from left to right: Yizhou Wang, Marie Sigmund, Yafeng Song, Siqi He, Lisa Jansen, Zhangping Xiao, Yvonne Mettes, Rita Setroikromo, Hidde Haisma, Fabiola Zuchi, Saravanan Thangavelu, Pieter Tepper, Lieuwe Biewenga
First row from left to right: Siwei Chen, Fangyuan Cao, Xinyu Zhou, Brenda Zhang, Joko Wibowo, Haigen Fu, Gangcai Xu, Bin Liu en Michele Crotti
Chemical and Pharmaceutical Biology
We are an enthousiastic group of researchers from different parts of the world. The head of our research department is Professor dr. Wim Quax.
What kind of research?
The cell as producer and target for pharmaceuticals is the main part of our research. A great part of the research projects is done in cooperation with research labs and industry in Europe.
The research of Chemical and Pharmaceutical Biology has four research lines:
Gene-therapy
Medicinal Chemistry en Chemical Biology
Plant Biotechnology
Molecular Biology
Bijgewerkt door Yvonne Mettes
| | |
| --- | --- |
| Last modified: | 21 October 2019 11.34 a.m. |