Bachelor and Master programmes - Faculty of Science and Engineering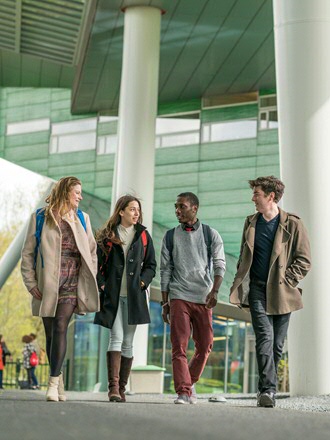 The Faculty of Science and Engineering (FSE) harbours a kaleidoscope of disciplines and research strengths. We offer 14 Bachelor's and 26 Master's degree programmes. Most are English-taught, allowing international students to follow all course units.
Our researchers pursue fundamental key questions while collaborating with partners from industry, the medical world and other realms of society. Frontline research groups explore new fields such as synthetic biology and sustainable energy use.
Our programmes in research and education range from nanomaterials and bio machinery to astronomy, from mathematics to pharmacy, from neurosciences to computer science, and from molecular and evolutionary biology to marine biology.
School of Science and Engineering

The School of Science and Engineering (SSE) is responsible for organizing and running the 38 Bachelor's and Master's degree programmes of the Faculty of Science and Engineering.


FSE locations
The faculty is housed at 5 different locations. The Bernoulliborg - harbours Computing Science, Mathematics and Artificial Intelligence; The Linnaeusborg - Biology and Life Sciences, Nijenborgh 4 harbours Physics, Chemistry and Industrial Engineering and Management. The Kapteynborg harbours Astronomy. These four buildings are all located at the Zernike Campus. The MWF building (Pharmacy) is located near the city centre.
Matching at the Faculty of Science and Engineering
Before you start a bachelor's degree programme, you need to make sure that you choose the programme that suits you best in terms of level and content. The matching process helps you to check whether you are making the right choice.
Graduate School of Science and Engineering
| | |
| --- | --- |
| Last modified: | 24 August 2021 11.59 a.m. |