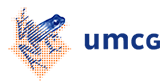 TTT projects ('Touch-Try-Teach')
Introduction
TTT stands for 'Touch-Try-Teach'. A TTT project gives a student a first opportunity to experience what scientific research is about. Students are free to choose the department where they wish to perform a TTT-project. The subject can meet the personal interest of the student. Students and their supervisors make individual agreements about the project in advance.
Aim
The aim of a TTT project is that students are independently and actively involved in running, clinically relevant scientific research. Afterwards, students gained insight of the scientific research that is being done at the department. Hopefully, students become keen on participating in further research at the specific department or at another department within the UMCG.
Contents
Besides studying medicine or dentistry, students are shown what research is done at a research department and they perform their own small, individual research project for a few weeks. The student is supervised by a third year student (performing a Pilot Project) or a PhD -student, for example an MD/PhD-student. At the end of the project the results are published in a report which is similar to a scientific abstract. This report is judged by the JSM Programme Group. The supervisor provides the JSM Programme Group a supervision report.
ECTS
3
The report has to be handed in within 6 months after approval of the application to be rewarded 3 EC.
Programme
First year medicine and dentistry students can perform a TTT-project. Prior to starting the project an application should be send in. This application proposes a subject and precisely states which activities the individual student will undertake at the department. Applications can be handed in at the JSM Programme Group throughout the whole year. For a TTT-project it is not allowed to work with several students on the same project, a TTT-project is an individual project.
The application form TTT-project should be used to write an application and the Final Report TTT-project form for writing the report.
Registration
For finding a subject for a TTT-project the database with research topics can be used.
Contact
Joke van der Mark – van der Wouden
email: j.m.van.der.mark umcg.nl
| | |
| --- | --- |
| Last modified: | 29 July 2020 09.28 a.m. |