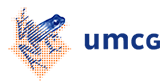 JSM Don Quixote projectgroups
Introduction
In his famous novel, Cervantes tells us how his hero, Don Quixote, decides to liberate a group of prisoners out of compassion. Who these prisoners are and why they have lost their freedom is unimportant. What is important is that idealism drives Don Quixote to care for these marginalized people.
Marginalized people in health care – is there such a group? The answer springing to mind should be 'No' because no patients are excluded from medical care in our society. Nevertheless, there are patients who do not receive optimum care for a strange reason: they have a rare disease (i.e. a disease with an incidence of less than 1 in 200,000 births). Since rare diseases only affect small numbers of patients, population research is difficult or even impossible. Research into these diseases is therefore unattractive to both funding parties and the pharmaceutical industry. In short, although these patients are in need of adequate treatment, they do not receive it.
Aims
Scientific training is the core business in all mentor groups. In addition, some groups will complete a JSM assignment. As part of this assignment, students must write a business plan for the development of a treatment for a rare disease of their choosing.
Content
The Don Quixotes among the students of Block 2.4 are given the opportunity to realize their idealism scientifically, politically and economically. They are invited to write a business plan for the development of a treatment for a rare disease of their choosing. The challenge involved is to convince fellow researchers, funding parties and industrial partners that the research necessary to develop the treatment is feasible and socially desirable.
ECTS
2
Programme
The names of the mentors, the business plan and the programmes for the JSM and other mentor group meetings will be published on Nestor.
Registration
All second-year medical students can register on Nestor for a JSM Don Quixote projectgroup. Depending on the number of applicants, two to four JSM Don Quixote projectgroups will be formed.
Contact person
Dr. ing. G. (Girbe) Buist
email: g.buist umcg.nl
| | |
| --- | --- |
| Last modified: | 29 July 2020 09.28 a.m. |