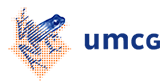 JSM Newsflash
Introduction
Breaking scientific research should be brought to the attention of a wide audience. Scientific journals, but also the science supplements of newspapers and other media, present important new findings in the perspective of the current state of science.
Aim
During this course students will work in small groups on a JSM Newsflash. This course consists of learning how to write and orally present a newsflash on a biomedical subject.
Contents
In this course the student will learn how to write an appealing newsflash. During the final meeting with a jury, some of the best newsflashes are presented. For the student with the best newsflash and the student with the best presentation, the JSM provides a price of ( €250,-) to visit a scientific meeting.
ECTS
2
Programme
The course consists of several meetings with an experienced mentor. The final meeting is organized for all first year students.

Registration
All first year students who would like to join the JSM Newsflash must enroll via Nestor. Depending on the number of interested students there will be enough groups organized. Each group consists of approximately ten students. The groups will later be divided to measure the bachelor programme so there will be no overlap with the care-internship or other obligatory parts of the bachelor programme.
Contact
dr. B.N.G. Giepmans, department of Cell Biology
email: b.n.g.giepmans umcg.nl
| | |
| --- | --- |
| Last modified: | 22 October 2020 11.08 a.m. |