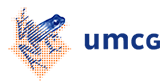 Philosophy of Science and Epistemology: an Introduction
Introduction
How and on what grounds is, in scientific research, sense separated from nonsense? How do we really know we know something? How is it with the truth claims in social sciences? And, how 'valid' and objective are results obtained in 'basic' research? These and other fundamental (philosophical) questions play a central role in this introduction course Philosophy of Science.
Aim
Make oneself known with the fundamental ideas within the field of epistemology (theory of knowledge).
Gaining insight in the most important schools within the theory of science ( for example: Wiener Kries, Karl Popper, Thomas Kuhn, Bruno Latour).
Apply theory when evaluating published medical scientific publications.
Contents
Workshops, preparatory literature assignments and processing assignments.
ECTS
3
Programme
This course consists of 5 or 6 interactive sessions (2,5 hrs each) See Nestor. The sessions and the all assignments are mandatory.
Literature will be presented one month before start of the course.
Registration
First year (medical and dental) students can register for this course on Nestor . A maximum of 16 students can be admitted.
Contact
Dr. Coos Engelsma, UMCG, lecturer Ethics and Philosophy
e-mail: j.engelsma rug.nl
| | |
| --- | --- |
| Last modified: | 03 September 2020 10.56 a.m. |