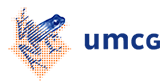 Scientific Integrity: dilemma's and temptations
Introduction
Prevention of research misconduct is high on the agenda of all universities. Fraudulent researchers undermine the trustworthiness of science. Good research is research that is academically and ethically sound. However, there are many temptations to deviate from the norms of good science. How to avoid these pitfalls?
Aims
This course aims to explain scientific integrity. Afterwards, students will be able to properly handle research data and authorship, doing so with integrity, are able to explain their choices from a moral perspective and how to account for any research misconduct.
Content
The course starts off with an interactive movie (The lab: Avoiding Research Misconduct – http://ori.hhs.gov/TheLab), in which four characters – a student, a postdoc researcher, a principal investigator and a Research Integrity Officer – are confronted with questions such as What is a good mentor? How do you make proper use of data? How do you deal with research misconduct? What is responsible authorship? The course revolves around these questions.
ECTS
3
Programme
Over the course of about one month, three two- to four-hour meetings will be held. Students must complete homework assignments in preparation for the meetings. The meetings comprise a combination of Virtual Experience Interactive Learning Simulation, tutorials and presentations. During the last meeting, students will give a final presentation.
Registration
Third-year students of Medicine and Dentistry can register for this course via Nestor, provided they have demonstrable research experience (e.g. in the form of a JSM Pilot project). This course is obligatory for students aiming at a JSM Bachelor Honours and RuG Honours college diploma. A maximum of 25-35 students will be admitted.
Contact
Dr E.L.M. Maeckelberghe
e-mail: e.l.m.maeckelberghe umcg.nl
| | |
| --- | --- |
| Last modified: | 05 June 2019 3.28 p.m. |