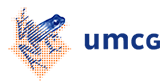 Introduction course 'Project Management'
Introduction
In order to make a success of a research project, you need more than just a good research proposal. Whether or not a research project is successful is also determined to a great extent by good planning, a good relationship with supervisor(s), analysts and fellow students, coping with setbacks and a too-full schedule. During the Project Management course unit, a supervisor, a recently graduated MD/PhD student and a course supervisor will each give tips and tools from their own perspective on how to plan a research project, what is needed to work effectively and efficiently, and how to receive and ask for supervision. In short, the 'easy' way to make a success of a research project!
Aims
The aim of the Project Management course unit is to teach students to prepare and implement a research project in a structured way. At the end of the Project Management course unit students will have acquired tips and tools on how to design their research project more effectively and to implement it more efficiently. Students will gain an understanding of how they can positively influence the course of their research project.
Content
In preparation for the course unit, participants do an extensive assignment on their own research project. The individual assignments will be presented and discussed during a joint meeting lasting one day.
ECTS
1
Programme
Students will be sent the assignment well in advance so that they can complete it in preparation for the meeting. The joint meeting will be timetabled.
Registration
Third-year students of Medicine and Dentistry can register for this course unit via Nestor. One condition for registration is that students must have completed at least one JSM Trial Project (6 ECTS) and preferably want to take their Science clerkship in M1 (in preparation for an application for an MD/PhD path). A maximum of 10 students can take the course unit.
Lecturers
dr. M. Jalving, department of Medical Oncology
e-mail: m.jalving umcg.nl
prof.dr. E.G.E. de Vries, department of Medical Oncology
e-mail: e.g.e.de.vries umcg.nl
dr. J.M. van der Mark-van der Wouden, Junior Scientific Masterclass
e-mail: j.m.van.der.mark umcg.nl

Contactpersoon
dr. J.M. van der Mark-van der Wouden
e-mail:
j.m.van.der.mark umcg.nl
| | |
| --- | --- |
| Last modified: | 30 March 2017 3.09 p.m. |