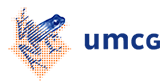 Medical Statistics
Introduction
Medical statistics is the science, the techniques and the art of extrapolating clinically relevant information from patient data and other types of data. It is more than just collecting, presenting and analysing data. During the preparation, i.e. the setting up of responsible medical scientific research, and when drawing the eventual conclusions, it is essential to be familiar with and be able to use statistical techniques accurately.
Aims
The aim of the Medical Statistics course unit is to deepen statistics knowledge regarding the design, implementation and evaluation of scientific research. Students will learn to independently conduct statistical analyses and to interpret them with the help of SPSS. Students will be introduced to more advanced statistical methodologies and learn to recognize which methodology is appropriate when. The emphasis will lie on understanding statistics.
Content
The course unit will be introduced by reading and briefly discussing three summaries of published medical scientific research projects. Next, various statistical subjects will be dealt with, organized in relation to the nature of the response variable. Datasets related to the above-mentioned summaries will be used to explain the various statistical techniques.
ECTS
2
Programme
The theory will be dealt with in the mornings during lectures, after which the students will practise the material by means of short assignments in SPSS, and then apply them within a wider medical scientific context.
The knowledge gained will be tested by means of assignments and reports: all students (individually or in small groups, depending on the number of participants) will conduct three mini research projects and write brief reports on them.
The meetings will be timetabled over about 3 weeks.
Registration
Third-year students of Medicine and Dentistry can register for this course unit via Nestor.At least 10 and no more than 20 students can be admitted.
Contact person
J.G.M. Burgerhof, MSc
e-mail: j.g.m.burgerhof umcg.nl
| | |
| --- | --- |
| Last modified: | 30 March 2017 3.09 p.m. |