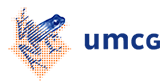 Clinical Epidemiology
Introduction
In line with the 'Evidence-based Medicine' movement, every clinical action must be based on the best available evidence. This proof must come, inter alia, from thorough clinical-epidemiological research. This research is directly relevant for medical practice: for diagnosis, decisions about best possible treatments and making a prognosis, for example. This course demonstrates that the clinical relevance of scientific research is dependent on the design and implementation of the research. Students will be provided with tips and tools on how to conduct clinical-epidemiological research.
Aims
Students acquire further understanding of the concepts of clinical epidemiology and apply these concepts in the clinical context of patient-related studies.
Content
During this intensive course, interpretation and application of basic measures of clinical epidemiology are addressed. Students learn to use clinical epidemiological tools to answer questions on diagnostics and prognostics. At the end of the course they know and are able to apply study designs for evaluation of interventions and cost-effectiveness analyses.
ECTS
Students will be rewarded with 2 ECTS if they have participated fully and professionally, to be judged by the coordinator of the course. A written exam may be used to assess the students' knowledge at the end of the course.
Programme
Meetings are scheduled during approximately one week. In tutorials and assignments attention will be paid to the following topics: basic measures, diagnostics, prognostics, study-design, cost-effectiveness. The course is evaluated with students during a concluding session.
Registration
Third-year students of Medicine and Dentistry can register for this course via Nestor. A maximum of 20 students can be admitted each year.
Contact person
Prof. dr. G.H. de Bock
e-mail: g.h.de.bock umcg.nl
| | |
| --- | --- |
| Last modified: | 30 March 2017 3.09 p.m. |