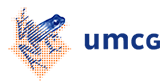 Critical Reading Classes
Introduction
Scientific research in medicine can roughly be categorized in the following groups: diagnostics, therapeutical intervention, epidemiologic research and fundamental research. If all is well, this medical scientific research is published in leading medical journals. To be able to value and appreciate scientific publications it is necessary to read and judge them critically.
Aim
The aim of the critical reading classes is to teach students how scientific publications can be read and judged in a structural and critical way. After completion of these classes students are able to determine to which of the categories mentioned above a publication belongs. Students should be able to systematically assess an article and present written and oral reports about their findings.
Contents
During these classes various types of papers will be discussed. In plenary sessions and small groups (with up to 10 students) recently published scientific articles from leading journals will be analysed and assessed. For assessing these scientific papers, students use a standard matrix which is also employed by many journals to assess submitted articles.
EC TS
1
Programme
The course consists of two meetings of four hours each. During each session one recently published paper from a leading journal will be thoroughly assessed. The publications used and assessment forms will be spread among participating students.
Registration
Second year (up to 60) and third year (up to 20) medical and dentistry students can register for this course on Nestor.
Lecturers
dr. V.E. de Meijer, department of Surgery
email: v.e.de.meijer@umcg.nl
prof.dr. H.J. Verkade, department of Paediatrics
email:h.j.verkade umcg.nl
| | |
| --- | --- |
| Last modified: | 21 May 2019 11.44 a.m. |