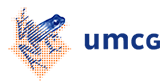 Proefprojecten (vanaf 2006)
Binnen Bachelor 'Honours'-traject is het voor tweede en derdejaarsstudenten mogelijk een eigen onderzoeksproject uit te voeren, een Proefproject (6 EC) of een Individueel onderzoeksproject (max. 6 EC; mogelijk tot 1 sept. 2011). De JSM moedigt studenten aan naast de stage Wetenschap van hun reguliere studie één of meerdere van dergelijke wetenschappelijke onderzoeksprojecten uit te voeren.
Student-assistentschap en kleine vergoeding onderzoekskosten
Bij honorering van een Proefproject zal de student, als compensatie voor het verrichte werk, gedurende één maand in deeltijd (40%) worden aangesteld als student-assistent. De onderzoeksafdeling, waar het onderzoek plaatsvindt, kan onder bepaalde voorwaarden ook in aanmerking komen voor een kleine vergoeding voor de te maken onderzoekskosten.
Deadlines
Deadlines voor het indienen van aanvragen voor JSM Proefprojecten zijn 1 februari, 1 mei en 1 november van elk jaar.
Gehonoreerde projecten:
| | |
| --- | --- |
| Laatst gewijzigd: | 30 maart 2017 15:09 |