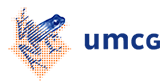 BSc Honours programme
What is the JSM BSc Honours programme?
The JSM BSc Honours programme is a challenging scientific degree programme which is unique in the Netherlands. It runs parallel with the regular medical training programme, but offers additional components. The Honours programme intends to train students at an early stage in the basic skills they will need to embark on a career as a physician-scientist.
For whom is it intended?
In principle, any medical or dental student can be admitted to the JSM BSc Honours programme. However, there is a selection procedure for some modules of the Honours programme. The selection is based on interest, motivation, research experience and the student's portfolio.
How is the programme structured?
The JSM BSc Honours programme is broad in scope and offers students plenty of room to fully explore and develop their own interests. In addition to the freedom of choice regarding the modules to be completed within the Honours programme, the students are also free to make choices within the various modules with respect to subject matter (including research topics).
What does the programme do for you?
Students who have successfully completed the Honours programme will receive a Bachelor's certificate which says 'Honours' (diploma supplement). To be eligible for the 'Honours' distinction students must obtain at least 30 ECTS credit points within the JSM BSc Honours programme, and at least 10 ECTS must derive from the modules of each of years 2 and 3. The Bachelor's degree programme including the Honours programme consists of a minimum of 210 ECTS.
Registration*
Students who wish to take modules of the BSc Honours programme can register for each course separately via the Student Portal.
*The number of places in the various JSM courses and activities is limited. Students must register for these courses and activities in advance. Students who have registered for a course or activity but are unable to participate must inform the JSM about this and include their reasons and/or motivation for non-participation. Students will be sent an e-mail reminder of their registration approximately one month before the module or activity. Those who cancel their participation too late or do not turn up without notice will receive a fail mark for the JSM module or activity concerned. Students who have twice cancelled their participation without motivation, too late or without proper notice of absence will be excluded from the Bachelor 'Honours' programme.
| | |
| --- | --- |
| Last modified: | 29 July 2020 09.28 a.m. |