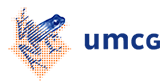 Mental health in a life-course context: the transition from school to work
| | |
| --- | --- |
| Researcher: | K. Veldman |
| Project leaders: | |
| Research period: | 2010-2015 |
| Financier: | RFF, TNO |
Summary:
Looking at the process of ageing and the fluctuation of the labor market, the integration of young adults at the labor market is a major challenge. The school-to-work transition is one of the most important transitions during the young adulthood. Little is known about the occupational aspirations and future expectations of adolescents (and their parents) and the factors associated with the occupational aspirations, future expectations and labor market participation in adolescents. The aim of this study is to bridge the knowledge gap concerning the impact of mental health on the school-to-work transition. The study adds to the few previous longitudinal studies with data on a broad range of risk factors (i.e. person-bound, social and contextual factors) and mental health outcomes.
This study will make use of data collected in the sampling frame of TRAILS (Tracking Adolescents' Individual Lives Study), a follow-up study of a cohort of 2149 10 to 12 years old children living in three urban and two semi-rural areas in the northern region of the Netherlands. The fourth measurement at age 18/19 years has been finished at the spring of 2010. The age of 18/19 years is considered the period of educational and occupational training and/or entrance of the labor market.
The results of this study may help to identify groups at risk for problematic school-to-work trajectories and to develop interventions targeting these high-risk groups.
| | |
| --- | --- |
| Last modified: | 25 February 2015 2.48 p.m. |