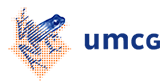 Obesity and depression: Work outcomes, Quality of life and Health care utilization
| | |
| --- | --- |
| Researcher: | Nigatu, Y.T. |
| Project leaders: | |
| Research period: | 2012-2015 |
| Financier: | - |
Summary:
Obesity and depression are recognized as the two most important public health problems. Recent evidence suggests that if obesity and depression coexist, then their combined impact is likely to be great, on health, use of care, work participation and costs. Yet, their relationship is not clear, and their combined impact on work outcomes, quality of life, and health care utilization has not been adequately quantified. Moreover, evidence on their relationship and combined impact is highly needed to develop integrated and effective interventions at work and community setting, which support a good quality of (working) life and a sustainable employability.
The aim of this project is:
to assess the direction of relationship between obesity and major depression
to examine the prospective effect of obesity, depression, and their combination on sickness absence, work functioning, quality of life (Qol) and health care utilization among employees and general population. These objectives will be answered using the PREVEND database, 365/ArboNed registry, and the lifelines cohort.
| | |
| --- | --- |
| Last modified: | 13 February 2015 4.13 p.m. |