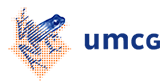 Dementia Care Mapping in the care for older people with an intellectual disability and dementia
| | |
| --- | --- |
| Researcher: | Schaap, F.D. |
| Project leaders: | |
| Research period: | 2013-2017 |
| Financier: | - |
Summary:
Life-expectancy of people with intellectual disabilities (ID) increases and the number of people with dementia in this group grows faster than in the general population. The combination of ID and dementia causes particular, challenging, behaviour and there are no evidence-based methods to support these people. This study examines the applicability, feasibility and impact of Dementia Care Mapping (DCM) in the care of older people with intellectual disabilities and dementia.
DCM is an evidence based method in the care for people with dementia in residential and home care settings. For people with ID and dementia it is an unknown approach.DCM is an intensive observation method which is an attempt to map personal experiences, needs and wellbeing, from the point of view of the person with dementia and it is a process to a continuous improvement of care.
Research questions of this project are:
To what extent is DCM suitable for innovation of professional practice in the care for older clients with intellectual disabilities and dementia?

To what extent does the use of DCM contribute to a better quality of life of clients and a higher job satisfaction of health care professionals?
| | |
| --- | --- |
| Last modified: | 25 February 2015 4.03 p.m. |