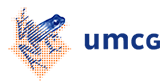 Early Recognition of mental health problems, using the Strengths and difficulties questionnaire (SDQ) in (pre)school children in pediatric practice
| | |
| --- | --- |
| Researcher: | M.M. van den Heuvel |
| Project leaders: | |
| Research period: | 2011-2016 |
| Financier: | - |
Summary:
Background
Between 3 and 18% of all children suffer from some sort of psychopathology. A scientific base of evidence shows that we can prevent many mental, emotional and behavioral disorders before they begin. Screening children at an early age for mental health problems and delivering early interventions, which might prevent these childhood problems from developing into more severe psychiatric disorders, is of great importance. The Strengths and difficulties questionnaire (SDQ) is a brief screening instrument which is able to measure both problem behavior and competencies at an early age. It has been widely used in both research and practice and has good reliability and validity.
Methods
We will investigate the occurrence of mental health problems in pre-school children in the community and in children with specific disorders (developmental coordination disorder, language disorder, cognitive impairment) with the use of the SDQ.
Discussion
Any preschool child with major neurodevelopmental problems (regarding general or specific development, communication, language, social interrelatedness, attention, behavior, motor or coordination) should be assessed for additional problems and disorders because these are likely to exist and are intercorrelated. The SDQ is a valuable screening instrument to assess mental health problems in the entire child health care.
| | |
| --- | --- |
| Last modified: | 25 February 2015 3.11 p.m. |