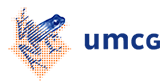 Entrance of care for youth with emotional and behavioral problems
| | |
| --- | --- |
| Researcher: | Nanninga, M. |
| Project leaders: | |
| Research period: | 2011-2016 |
| Financier: | ZonMw |
Summary:
Research shows that only a minority of the children with behavioural and emotional problems actually receive professional care. The aim of this study is to increase understanding of help-seeking and help-finding of youth with emotional and/lor behavioral problems. 'Entrance of care for youth' is one of the three projects that is part of C4Youth, the Collaborative Centre on Care for Children and Youth with behavioural and emotional problems.
Part of C4Youth is Take Care, a longitudinal prospective cohort study among youth with behavioural and emotional problems aged 0 to 19 years who use care and treatment. This cohort study will collect information on the process of care obtained by professionals, youth and their parents/guardians across a wide range of factors leading to outcomes. Youth, recruited through the different organisations in youth care, fill out questionnaires at the moment of entrance to care, after three months and after one, two and three years after entrance (n=2300). In addition, a community sample will be recruited of youth who do not receive care (n=800).
Obtained insights enable policymakers and professionals to contribute to the improvement of care.
| | |
| --- | --- |
| Last modified: | 13 February 2015 4.13 p.m. |