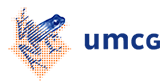 Improving use of medicines through evidence-based insurance medicines coverage policies under the health system reform in China
| | |
| --- | --- |
| Researcher: | Sun, J. |
| Project leader: | |
| Research period: | 2012-2015 |
| Financier: | - |
Summary:
Irrational use of medicines is a very serious problem in China. 20% of inpatients and 25% of outpatients were irrationally treated, with deaths due to irrational use of medicines accounting for 4.8-17% of total inpatients. In 2010, the proportion of national pharmaceutical expenditure to total national health expenditure is still 40.25%, which is an unacceptably high level. Most of the irrational uses were combinations, 39.6-62.2% was with more than 6 medicines. There are many perverse incentives in the health system that invite and catalyze the irrational use of medicines. Under the current health system reform, the government of China has increased its investment to health, aiming to reach universal coverage to a basic health care system.
Efficient use of government funding and rational use of medicines are essential conditions for its success. This study aims to propose comprehensive policy recommendations to the Chinese government for improving medicines use through designing and implementing innovative health insurance medicines policies.
Objectives of the research project; research questions
Show the full picture of medicines use in health facilities across China under the national basic health insurance system; and identify the problems and influencing factors of insurance policies and systems to medicines use
Collect examples of positive strategies in improving medicines use through health insurance medicines coverage policies in China (Zhuhai as a case study) and describe their medical and economic impact;
Propose comprehensive strategies for health insurance programs in China and prepare an evidence-based estimate oftheir potential medical and economic impact.
Methods/steps
Systematic review on English and Chinese literatures on health insurance policies and medicines use;
descriptive quantitative assessment of Zhuhai's innovative basic health insurance benefit packages records on use of medicines (July 2009-December 2012);
formulation of evidence-based practical recommendations.
| | |
| --- | --- |
| Last modified: | 25 February 2015 4.15 p.m. |