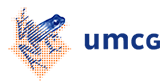 The effectiveness of the Triple P program to support parenting in Dutch preventive child healthcare: a randomised controlled study
| | |
| --- | --- |
| Researcher: | W. Spijkers |
| Project leaders: | |
| Research period: | 2008-2015 |
| Financier: | ZonMw |
Summary:
Background
Psychosocial problems occur frequently in children and may lead to serious restrictions in daily functioning. Dutch Preventive Child Healthcare can play an important role in their prevention including early treatment, since it reaches more than 90% of all children. The Triple P program is likely to fit the needs of PCH regarding parenting support.
Aim
This study aims to determine the effectiveness of Triple P, level 3, in Dutch PCH.
Design
A randomized controlled trial in which a group parents of children with increased levels of psychosocial problems offered Triple P, level 3 will be compared to a group offered 'care as usual'.
Population
Parents of children at the age of 9-11 with increased levels of psychosocial problems detected by PCH during routine health examination.
Measurements
Measurements will occur prior to the intervention, immediately after the intervention, 6 and 12 months after the intervention. The study will include 81 children in each treatment arm (total: 162). Primary outcome is change in psychosocial problems. Secondary outcome regards parenting skills.
Knowledge transfer
This study will be performed in cooperation with PCH services in the north of the Netherlands, and national organizations that support Triple P: the Netherlands Youth Institute and the Trimbos Institute.
| | |
| --- | --- |
| Last modified: | 25 February 2015 2.18 p.m. |