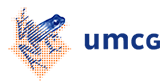 The effectiveness of the Stepping Stones Triple P program to support parents of children with mild intellectual disability
| | |
| --- | --- |
| Researcher: | M. Kleefman |
| Project leaders: | |
| Research period: | 2009-2015 |
| Financier: | ZonMw |
Summary:
Children with mild intellectual disability (ID) and their parents have been shown to be at increased risk for psychosocial problems, such as depression, hostility or poor interaction with their peers. The presence of these problems may lead to serious restrictions in daily functioning. Parents raising a child with a diagnosis of both ID and psychosocial problems experience more stress, especially in domains related to child rearing. Stepping Stones Triple P appears promising for families that encounter psychosocial problems in their child with ID but its effectiveness in a Dutch setting has to be shown yet.
The aim of this study is to determine the effectiveness of Stepping Stones Triple P. In a randomized controlled trial a group parents of children with mild ID and increased levels of psychosocial problems offered Stepping Stones Triple P, will be compared to a group offered care as usual.
The results of this study will provide insight into the effectiveness of parental support with Stepping Stones Triple P in a Dutch setting.
| | |
| --- | --- |
| Last modified: | 25 February 2015 2.28 p.m. |