Peter de Jong: how can we prevent the recurrence of anxiety disorders and depression?
How can we prevent the recurrence of anxiety disorders and depression?
Anxiety disorders and depression are among the most prevalent mental disorders. Both disorders can have a huge impact on daily functioning and quality of life. Fortunately, most people respond to treatment and recover over time. However, for many people the symptoms return. The recurrent nature of anxiety disorders and depression is a major problem and greatly contributes to the huge burden of these disorders for the individual and their environment. It is therefore of major importance to identify the factors that are involved in the recurrence of these disorders.
To identify these factors, the faculty is involved in a large-scale long-term study: The Netherlands Study of Depression and Anxiety (NESDA). One of the factors this study focuses on is low self-esteem. People with an anxiety disorder or depression typically show relatively low self-esteem. It is important to note that the NESDA data showed that recovered patients still reported lower self-esteem than those with no history of depression or anxiety.
We therefore examined if relatively low self-esteem after recovery may put people at risk for recurrence. Self-esteem was assessed in two ways: by means of a questionnaire, we measured people's deliberate (explicit) self-appraisals. To measure more authentic, spontaneous self-appraisals, we used a reaction time task (Implicit Association Test). Both indices of selfesteem showed (independent) predictive value for recurrence of depressive and anxiety disorders. An important next step is to examine how we can enhance implicit and explicit self-esteem in recovered individuals to lower the risk of recurrence.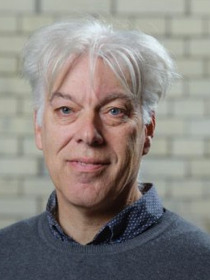 Function
Professor of Experimental Psychopathology
Expertise
Cognitive biases and implicit cognition across mental disorders
(Expectancies, attention, memory, reasoning, implicit associations,…)

Disgust and disgust-based mechanisms in psychopathology
(Sexual problems, anxiety disorders, eating disorders, OCD, PTSD, …)

Blushing and social anxiety


Some recent publications:

-Implicit and explicit self-esteem in the recurrence of depression and anxiety: A three-year follow-up study.

-Dirt-road to anxiety disorders and fearful preoccupations

-Effect of differential disgust conditioning and subsequent extinction versus counterconditioning procedures on women's sexual responses to erotic stimuli.

-Sexual Aversion

-Disgust as the motor behind food restriction in anorexia nervosa.

-Disgust and symptoms of PTSD: Implications for treatment.

-Effectiveness of attentional bias modification for substance use disorder symptoms in adults: a systematic review

-Psychological significance of the blush

| | |
| --- | --- |
| Last modified: | 10 November 2021 12.56 p.m. |