Krom Fund, exchange program
The Krom Fund is an initiative of Noaber Philanthropy and the former dean of the medical faculty of the University. It's a scholarship program that offers talented scientists and executives from both UMCG/RUG as Mayo Clinic (Rochester, USA) the possibility to visit each other in order to exchange knowledge and experience. Noaber Philanthropy donates € 30,000 per year to the Ubbo Emmius Fund in favor of the Krom Fund.
The Krom Fund is named after Ruud Krom, the surgeon who performed the first liver transplant in Groningen (1979). In September 2015, the fund was officially established.
About Mayo Clinic
Mayo Clinic is a medical research center and is known worldwide for it's excellent care provided there, but also the research being done in this clinic is often praised for its high quality. Mayo Clinic employs more than 3,800 doctors and researchers, in addition to 50,900 executives. Mayo Clinic provides (mostly) very complex care, similar to the role that the UMCG plays in the northern Netherlands.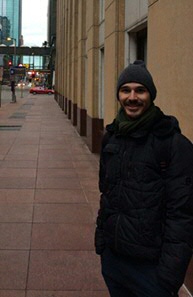 Testomonial Ewald - research intern, center on aging, Mayo Clinic
"This exchange is made possible by the Noaber Foundation and has given me the unique opportunity to collaborate with scientists at the Mayo Clinic. During my period at Mayo Clinic it was very clear that this hospital is an international place with great respect. Every day, lectures are organized giving you the opportunity to meet new people and see cientists / doctors present their research. Working together offers opportunities to learn new things. As a result, I have learned many different techniques in the lab making this period very instructive. "
| | |
| --- | --- |
| Last modified: | 11 July 2019 1.09 p.m. |