The Eric Bleumink Fund students
Current scholarship students
Andyna Giya Rosaputri Tarigan (Indonesia, 1992)
Andyna received the scholarship for her one-year Supply Chain Management master's program. Andyna holds a bachelor degree in Industrial Engineering at the Universitas Indonesia with 3.67 (out of 4.0) GPA and cum laude predicate. After finishing her master, Andyna wants to continue pursuing a career as a professional in Supply Chain Management. Since Indonesia is an archipelagic country the supply chain practice is complex and it potentially creates an imbalanced economic growth between the regions. Andyna wants to contribute to the supply chain development that would improve prosperity of its people and benefit the economic condition and competitiveness of the country.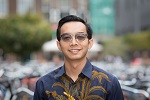 Agung Tri Nugraha (Indonesia, 1994)
Agung received the scholarship for the one-year Environmental and Infrastructure Planning master. Agung graduated cum laude from Public Policy and Management at the Universitas Gadjah Mada. After finishing his master, Agung wants to become a lecturer. Agung's belief is that the development of Indonesia will be in the hands of a future generation which has more concern about environmental-friendly urban and regional development.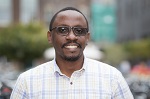 Jarvin Mutatiina (Uganda, 1994)
Jarvin received the scholarship for his two-year Computing Science master's program. Jarvin recently graduated with a first class honors Bachelor's degree in Software Engineering from Makerere University. He has been actively involved in technological innovative solutions with notable participation in a project for financial inclusion of small holder farmers in Uganda that was influenced by Big data and Machine Learning. This project achieved several awards, such as Big Ideas 2016/2017 contest at UC Berkeley. After completing his master's degree, Jarvin hopes to orchestrate more technological innovations and research findings with Data Science at the forefront.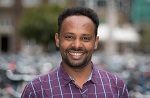 Samuel Zinabu Sharew (Ethiopia, 1984)
Samuel studies the master Theology & Religious Studies with a specialization in Religion, Conflict and Globalization. After completing the master at the University of Groningen, Samuel wants to become an effective peace leader. He wants to contribute to the betterment of his country and his region, the Horn of Africa, where resolving conflicts and maintaining durable peace are the most difficult processes. He would like to do this by teaching and conductjing research on religion and conflict.
Zakiatul Wildani (Indonesia, 1994)
Zakiatul follows the one-year master Econometrics, Operations Research and Actuarial Studies with specialization in Actuarial Studies. Zakiatul graduated from Statistics Study Program at the Universitas Gadjah Mada. Zakiatul's future plan is to actively participate in developing actuarial studies in Indonesia by training students. Therefore Zakiatul would like to contribute to a more professional, facts and figures driven approach to developing her country.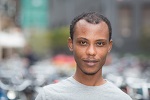 Tilahun Tibebu (Ethiopia, 1986)
Tilahun studies the one-year Global Criminal Law master. Tilahun received a Gold Medal Award at his graduation at the Bahir Dar University for being the most academically outstanding student of the law faculty. Tilahun wants to become a distinguished professor of Criminal Law after graduating from his master's program. He wants to play a role in bringing criminals to justice and contributing to the reconciliation process of ethnic and religious conflicts in Ethiopia.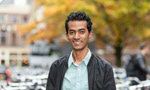 Monieb Abdelrahman Mohammed Ahmed (Sudan, 1991)
Monieb holds the biennial Master of Medical Pharmaceutical Sciences at the University of Groningen. Monieb completed his bachelor's degree at the University of Khartoum with honours. In Sudan there is a great need for well-trained pharmacists who have the knowledge to develop their own medicines. This makes the country less dependent on the import of medicines. After his master, Monieb would like to return to his native country to put his acquired pharmaceutical knowledge into action.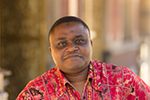 Harrun H. Garashi (Kenya, 1973)
Harrun received a scholarship for a PhD Behavioral and Social Sciences. His research is titled: 'The structure of personality in Eastern Africa: a psycholexical study and questionnaire development in the Swahili language'. Research on personality structures often relies heavily on language. Many theories assume that the relevant characteristics of people can be expressed in language. But most of this research has been done in the European language area. Harrun wants to investigate the psycholexical Swahili. This is the first time systematic research is done into personality structure in a large Africa language.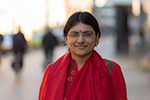 Barnali Chakraborty Chumki (Bangladesh, 1978)
Barnali received a scholarship for a PhD Spatial Sciences at the research group of demographer and nutritionist Hinke Haisma at Spatial Sciences. Her research is titled: 'Normative determinants of child nutrition and wellbeing in context of Haor areas of Bangladesh'. Barnali wants to combine ethnographic research with qualitative data analysis in order to find solutions for malnutrition among young children in Bangladesh. She works as a senior researcher at the world's largest development organization BRAC. Here she can finally put the results of her research into practice.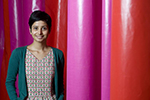 Samiksha Ghimire (Nepal, 1988)
Samiksha was awarded a scholarship in 2015 for her PhD Clinical Pharmacy and Pharmacology research: 'Thin Layer Chromatography to support Therapeutic Drug Monitoring of Levofloxacin in TB endemic Areas'. In 2014, she already received a scholarship for her two-year master's degree in MSc Medical Pharmaceutical Sciences in Groningen.
| | |
| --- | --- |
| Last modified: | 11 July 2019 1.09 p.m. |