Biodiversity
The University of Groningen aims to focus more on ecology and biodiversity in the general management and grounds maintenance of Zernike Campus (as reflected in the Sustainability Roadmap).
Location
The opportunities relating to ecology and biodiversity can mainly be found on Zernike grounds, seeing as the other UG buildings and grounds are generally located in the city centre. Zernike Campus borders the Municipal Ecological Structure (Gemeentelijke Ecologische Structuur, GES) of Groningen: a large network of green areas and bodies of water in the municipality of Groningen. These areas are ecologically managed and monitored. In order to also monitor Zernike Campus, the methods used for the GES areas will be adopted. Exploratory research has been done and a baseline measurement and annual monitoring will be conducted.
Planning
The intention is to increase biodiversity (via a target species policy) by managing the area. Management activities include the mowing policy, ditches with (partial) natural banks, meadows comprising more wild flowers , re-wilding grassland, and more herbs for butterflies, bees, dragonflies, and other insects. So-called hems and mantles can be developed along woodland boundaries to create a foraging area for insects, amphibians, reptiles, birds, small mammals, and bats. Green waste will be processed locally by means of Bokashi (pits in which green waste can be fermented). (Source: Verkennend onderzoek Zernike Campus [Zernike Campus exploratory research], 2020)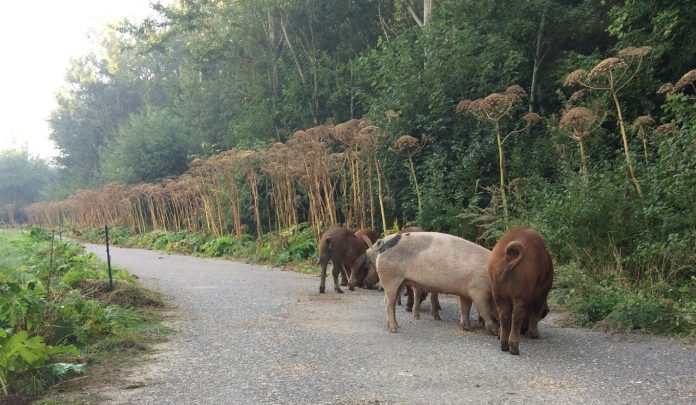 Biodiversity testing ground
To make an inventory of, to improve, and to monitor the effects of the quality of biodiversity, innovative technologies and studies have added value. This added value gave rise to the further development of a biodiversity testing ground.
Implementing a biodiversity testing ground will give rise to (in chronological order):
Drafting a Zernike Campus target species policy for achieving an ecologically valuable Zernike Campus (achieving ecological value)
Mutually strengthening Management & Maintenance, Research & Teaching, and Start-up & New Technology
Continuing to develop ecological value (via a target species policy) with the help of a monitoring programme, implementation programme, and management programme
Researching the relationship between ecology (including its quality) and the work and study environment (including its quality)
Researching the relationship between ecology (including its quality) and the wellbeing of students, employers, and employees
Developing physical locations where businesses and knowledge institutions can process the green waste streams at Zernike Campus into new circular products (a biomass test location) in collaboration with existing facilities such as ZAP, BuildinG, and Innolabs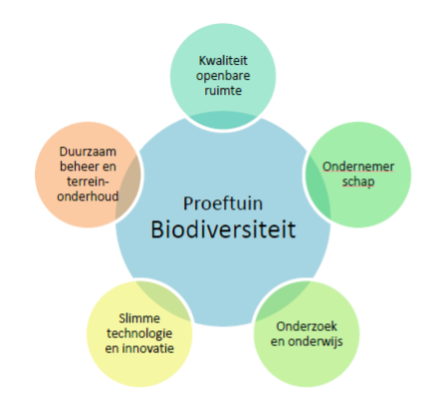 The aim of this initiative is to bring together students, research, and entrepreneurship. In this, the focus lies on innovation, experimentation, and achieving a smart foundation . Connecting with start-ups (via the Start-up in Residence programme, among other methods) and small and medium-sized enterprises will help with the deployment of smart technologies and monitoring programmes, and the gathering and releasing of data for research and teaching.
| | |
| --- | --- |
| Last modified: | 02 November 2021 12.54 p.m. |