Nicolai Petkov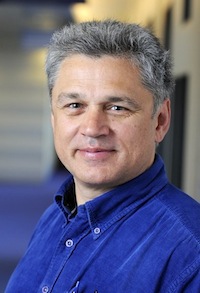 Professor, FWN
I am member of the current university council of the University of Groningen (RuG). I have been professor of computer science at the RuG since 1991. Before that I had been with five other universities abroad. For more than 10 years I was scientific director of the Institute for Mathematics and Computer Science of the RuG. At present I am also guest professor at a UK university. My experiences as professor, institute director, and member of the university council, as well as my international contacts taught me what makes universities attractive as employers and what is needed to attract and keep talented people.
While I am devoted educator and active researcher (currently supervising 8 PhD students and being a task leader in the EU flagship project Human Brain), I would also like to make my experience available for forming the university policy. Therefore, I am candidate for the new university council for the following period (2013-2015).
My theses are:
'

Executive decisions and policies are effective when the people are involved in their making.

'

Trust in the security of a job at the university must be restored (i.a. no outsourcing).

'

We need a flexible performance evaluation system that supports creativity and diversity of qualities.

'

We must prepare for a 'tsunami' caused by distance learning. Research-driven education offers a hedge.

S

cientists need more time for their role of scientific parents.
For explanations, see: http://www.cs.rug.nl/~petkov/council/index-en.html
| | |
| --- | --- |
| Last modified: | 12 March 2020 10.31 p.m. |