Toebes, Prof. Brigit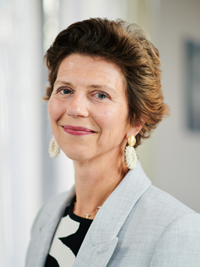 Brigit Toebes is a Professor of Health Law in a Global Context and scientific director of the Aletta Jacobs School of Public Health. She studied law in Utrecht, where she obtained her PhD in 1998 at the Netherlands Institute of Human Rights. In 2012 she joined the Department of International Law of the University of Groningen, where she was appointed Associate Professor and Rosalind Franklin Fellow in 2013. She is also a legal advisor to the World Health Organization.

Toebes specializes in public international law, human rights law and health law. Her research focuses on the role that international law can play in addressing a range global health concerns. To facilitate this aim, she is involved in the design and definition of international health law, a new branch of public international law. At the University of Groningen she set up Global Health Law Groningen.
In 2016 she was awarded € 300,000 by the Dutch Cancer Society to investigate how legislation and policy can contribute to reducing smoking in Europe, particularly among children. In 2017 Toebes was asked to advise Dainius Pūras, the UN Special Rapporteur on the Right to Health, on health sector corruption and the right to health.
Toebes is also chairman of the MDMA State Committee. This was established by the Minister of Health, Welfare and Sport to investigate the status of XTC (MDMA) in the context of public health and to advise on the pros and cons of medicinal use.
Previously in the news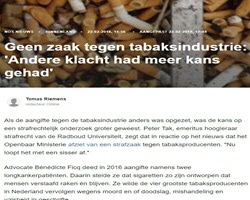 | | |
| --- | --- |
| Last modified: | 11 October 2023 09.09 a.m. |