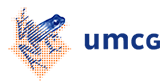 Inhoud toelatingsexamen 2023
Hieronder vind je de inhoud van het toelatingsexamen in 2023.
Voor de eerste toets:
De hoofdstukken 1, 2, 4 t/m 9, en 16 (fysiologie) plus 34 t/m 36 (immunologie en bloedgroepen) uit Guyton and Hall Textbook of Medical Physiology van Arthur Guyton en John Hall (veertiende druk). In de voor de toelatingstoets eventueel ook te gebruiken 13e druk gaat het om dezelfde hoofdstukken en paragraafomschrijvingen, maar er is niet voor niets een nieuwe druk, dus studeren met behulp van de 13e druk doe je op eigen risico.
Het gaat om leerstof waar je gedurende het pre master jaar veel aan hebt.
Voor de tweede toets
Wordt aan gewerkt. Informatie hierover komt in het najaar van 2022 beschikbaar.
Voor de derde toets
Geen leerstof. Dit is een non-cognitieve toets: de Situational Judgement Test. Deze toets bestaat uit een aantal casussen met situaties waarvan je iets moet vinden.
Elke toets bestaat uit multiple choice vragen. Alle toetsen zijn in het Nederlands. Het is niet mogelijk ze in een andere taal te maken.
Na het toelatingsexamen
De uitslag van het toelatingsexamen wordt meestal binnen vijf tot zes weken bekend gemaakt. De best scorende deelnemers worden geselecteerd en uitgenodigd voor een kennismakingsgesprek. We hebben maximaal 45 plekken beschikbaar, maar: maximaal 17 van deze 45 plekken gaan naar studenten Bewegingswetenschappen (8), Levenswetenschappen (5) en het University College (2) van de RUG. Zij worden rechtstreeks door hun opleidingen geselecteerd en voorgedragen en hoeven dus niet mee te doen aan het toelatingsexamen.
Weging toetsen
Wordt na het examen bekend gemaakt.
Bekendmaking uitslag
Elke deelnemer ontvangt een aantal weken na het toelatingsexamen een gepersonaliseerde uitslag met daarin de cijfers op de verschillende toetsen en de daarmee corresponderende plaats in de ranking.
Studeertip algemeen (dus niet voor het toelatingsexamen)
Het boek Textbook of Medical Physiology van Arthur C. Guyton (veertiende druk) is zeer geschikt voor kandidaten die hun medische basiskennis nu alvast willen bijspijkeren. Een ander boek dat we in dit kader willen aanraden, met name als je geen medisch gerelateerde vooropleiding hebt, is 'Medische Basiskennis', van Frans Verstappen. Kijk op Medische-basiskennis-6e-druk
En wil je het echt grondig aanpakken kijk dan eens op http://compendiumgeneeskunde.nl/
Nogmaals, dit is dus geen toetsstof.
Disclaimer
Aan de inhoud van bovenstaande kunnen geen rechten worden ontleend. Het UMCG behoudt zich het recht voor om de hier beschreven procedure en de selectiecriteria aan te passen bijvoorbeeld naar aanleiding van nieuwe ontwikkelingen rondom Covid-19 of andere calamiteiten.

No rights can be derived from the content of the above. The UMCG reserves the right to adjust the procedure and selection criteria described here in response to new developments around Covid-19 or other calamities.
| | |
| --- | --- |
| Laatst gewijzigd: | 14 juni 2022 11:19 |