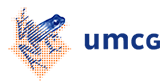 Toelatingseisen
Dit zijn de deelname-eisen:
Een VWO-diploma volgens de profielen N&G (met scheikunde en natuurkunde) of N&T, of...
deelcertificaten voor de vakken natuur- en scheikunde op VWO-niveau*, en
een WO- of HBO-bachelor- of masterdiploma (anders dan geneeskunde en dus geen oude stijl doctoraaldiploma's) in je bezit hebben* **
Welk bachelordiploma maakt dus niet uit, ook al is het geschiedenis of Business Economics. Het hoeft niet per se iets medisch te zijn. Alles mag.
Deficiënt?
Geselecteerden voor het brugjaar 2022-2023 die op 1 september 2022 nog deficiënt zijn, mogen niet beginnen aan de pre-master geneeskunde. Je mag wel met deficiënties meedoen aan het toelatingsexamen, zolang je duidelijk kunt maken dat die deficiënties uiterlijk op 31 augustus 2023 zijn weggewerkt.
Natuur- en Scheikunde
Heb je geen VWO-diploma met natuur- en scheikunde, dan moet je deze deficiëntie (geen natuur- en scheikunde) 'repareren', bijvoorbeeld via het behalen van deelcertificaten voor beide vakken. Dat kan bijvoorbeeld via www.ccvx.nl, of Boswell Beta. Een certificaat (waaruit blijkt dat je bent geslaagd voor het staatsexamen) van een erkend thuisstudie-instituut of een avondcollege wordt ook geaccepteerd.
Examendata CCVX (www.ccvx.nl)
Doorgaans eind april, juli en november/december.
Statistiek (geen deelname-eis): De Stage Wetenschap is een onderdeel van de masteropleiding geneeskunde. Kennis van statistiek is hiervoor noodzakelijk. Mis je dit (bijvoorbeeld omdat statistiek geen onderdeel vormde van je vooropleiding), dan is het mogelijk om gedurende het brugjaar je statistische kennis bij te spijkeren. Ook tijdens de master worden er opfriscursussen statistiek aangeboden.
| | |
| --- | --- |
| Laatst gewijzigd: | 22 juli 2022 13:22 |