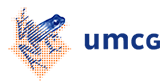 Pre-Master Geneeskunde (PMG), toelatingsexamen (februari 2024)
De Pre-master geneeskunde (PMG) staat voor verkort geneeskunde studeren in Groningen. Ben jij iemand die graag geneeskunde had willen studeren, maar voor wie het er niet van gekomen is? Ben je ooit uitgeloot? Of decentraal niet geselecteerd? Heb je eerst iets anders gedaan en wil je een carrière-switch maken? Voel jij je een dokter in de dop? Ben je geïnteresseerd in een verkort vierjarig studietraject? Dan is de premaster geneeskunde voor jou een must. Het UMCG start in september 2024 voor de 23ste maal met een pre master geneeskunde voor een selecte groep studenten. Deze studenten volgen een pre-master programma van een jaar en beginnen dan aan de masteropleiding (laatste drie jaar) van de studie geneeskunde. Totale studieduur: vier jaar. Kijk voor meer informatie over de PMG op de overige pagina's van deze site.
No nonsense programma
De Groningse pre-master geneeskunde is een no-nonsense programma. En dat zie je terug in ons toelatingsexamen. Qua leerstof is het misschien niet het zwaarste op de markt; we vragen je niet om duizenden pagina's stof te bestuderen (dat doen we pas tijdens het pre-master jaar zelf). Het toelatingsexamen is bedoeld om studenten te selecteren die kunnen studeren, hard willen werken én verder kijken dan hun neus lang is, die sociaal zijn en samen kunnen werken, die goed voor anderen en voor zichzelf kunnen zorgen. Het pre-master jaar halen is niet eenvoudig, maar het programma is studeerbaar, geen survival of the fittest. We hebben vertrouwen in onze pre-master studenten, weten dat ze er alles aan doen om van hun brugjaar een succes te maken, weten ook dat het in 99% van de gevallen goed komt.
Na het brugjaar gaan onze zij-instromers verder als masterstudent geneeskunde en blijven ze het prima doen. Vrijwel iedereen studeert uiteindelijk af als arts. We zijn trots op ze.
De kosten
Pre-master studenten geneeskunde schrijven zich in voor een pre-master van een jaar waarmee 60 ECTS kunnen worden verdiend.
Hiervoor geldt een tarief dat gelijk staat aan het wettelijk collegegeld.
In het academisch jaar 2024-2025 kost deelname aan een pre-master programma van 60 EC's € 2.530.
Naast het collegegeld moet je rekening houden met uitgaven voor (vooral) boeken/ebooks. Deze boeken kun je ook tijdens de masteropleiding gebruiken. Een witte jas en stethoscoop hoef je pas aan te schaffen als je aan de masteropleiding begint.
Kijk ook op:
Vergoeding pre-masterprogramma's | Collegegeld | Rijksuniversiteit Groningen (rug.nl)
Om hoeveel studenten gaat het
Maximaal 45 studenten mogen meedoen aan het pre master jaar.
Een aantal van deze plekken zijn gereserveerd. De opleiding Bewegingswetenschappen (van de RUG), het UCG en de Faculty of Science and Engineering (van de RUG) mogen elk een x-aantal studenten in de pre-master plaatsen (in totaal 15-17). Deze opleidingen doen hiervoor zelf de selectie. De overige 28/30 kandidaten worden toegelaten via het toelatingsexamen.
Aan het toelatingsexamen deden de afgelopen jaren telkens zo'n 250-300 kandidaten mee. In 2022 was het precieze aantal 251 kandidaten, in 2023 285.
Aan de inhoud van bovenstaande kunnen geen rechten worden ontleend. Het UMCG behoudt zich het recht voor om de hier beschreven procedure en de selectiecriteria aan te passen naar aanleiding van nieuwe ontwikkelingen rondom Covid-19 of andere calamiteiten.

No rights can be derived from the content of the above. The UMCG reserves the right to adjust the procedure and selection criteria described here in response to new developments around Covid-19 or other calamities.
Belangrijke Data: Toelatingsexamen: wordt in het najaar bekend.
| | | | | | | | | | |
| --- | --- | --- | --- | --- | --- | --- | --- | --- | --- |
| | | | | | | Examendata CCVX | Scheikunde: april en juli 2024; Natuurkunde: april en juli 2024 (onder voorbehoud!), zie ook www.ccvx.nl | Ben ja na 1 september 2024 nog deficiënt, dan kun je niet instromen in de pre-master. | Startdatum PMG: 1 september 2024. |
| | |
| --- | --- |
| Laatst gewijzigd: | 01 november 2023 14:11 |