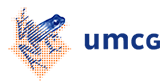 Aanmelding 2023
Aanmelding voor het toelatingsexamen van 2023 is mogelijk van 1 december 2022 tot 15 januari 2023! Het examen vindt naar alle waarschijnlijkheid plaats in het derde weekeinde van februari 2023.
Hoe?
Aanmelden gebeurt door je CV en kopieën van eventuele diploma's*** te sturen naar
premastergnk umcg.nl
Vermeld in je mail i.i.g: naam, afgeronde of nog af te ronden opleiding(en) en eventuele deficienties (en wanneer je die denkt weg te werken). Je CV bevat de overige informatie je je met ons wilt delen. Een motivatiebrief meesturen is niet nodig! Zonder goede motivatie is deelname sowieso zinloos.
Let op: Aanmelden voor het toelatingsexamen via Studielink is niet mogelijk.
Er zit geen limiet aan het aantal keer dat je aan het PMG-toelatingsexamen mee mag doen.
Wacht liever niet tot het laatste moment met aanmelden.
Word je geselecteerd dan heb je tot 12 mei 2023 de tijd om je plek te accepteren.
* Heb je nog geen bachelordiploma of deelcertificaat maar verwacht je deze voor de start van het eerstvolgende PMG-brugjaar (1 september 2022) in je bezit te hebben dan is aanmelden wel mogelijk. Vermeld dit dan natuurlijk in je brief. Het gaat alleen om opleidingen anders dan geneeskunde, vandaar de eerdere naam 'zij-instroom'.
** Als jouw eerste master ondergebracht is binnen het CROHO-cluster 'gezondheid' dan bedraagt het collegegeld tijdens de master geneeskunde (jouw tweede master uit hetzelfde cluster) €20.000 per jaar. Het CROHO-register geeft aan in welk cluster jouw master valt. CROHO staat voor Centraal Register Opleidingen Hoger Onderwijs.
*** Deze kun je aanvragen bij DUO. Het digitale uittreksel is een pdf-document.
| | |
| --- | --- |
| Laatst gewijzigd: | 14 juni 2022 11:19 |