Dr. Thomas Schlathölter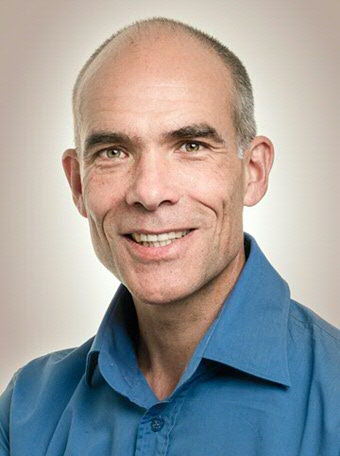 Name:
Thomas Schlathölter
Nationality:
German
Qualifications:
Associate Professor at the Zernike Institute for Advanced Materials;
Group leader: Gas-phase biomolecules and energetic interactions;
Academic director at the Department of Sciences
What you teach at University College Groningen:
Waves and Optics
Research:
My research focus are energetic interactions of gas-phase molecules. In particular, I am interested in the molecular mechanisms underlying biological radiation damage and radiotherapy and in the investigation of astrochemical questions, for instance the formation of molecular hydrogen in the interstellar medium.
Personal Facts
My favourite food is...
Changing all the time. I love cooking and I'm very enthusiastic about new inspirations.

My favourite thing about Groningen is…
Definitely the water.
My favourite place in the world is…
Probably Tuscany, because of the landscape, the weather, the food and the wine.
Something most people don't know about me is...
That I'm a decent tango dancer.
My biggest achievement is...
very hard to identify. I am proud of the unique experimental apparatus we build in the lab over the last years. I am proud of a number of my research articles. I am very proud each time one of my PhD students defends their thesis.
When I'm not working I'm busy...
Doing sports (running, fitness, climbing, skiing), cooking and traveling. And of course spending time with my wife, my son, and our two cats.
My inspiration is...
Discussing stuff with smart people.
More about Dr. Thomas Schlathölter
Read more about the research group on Quantum Interactions and Structural Dynamics. Schlathölters group focuses on the investigation of biomolecules in the gas-phase.
| | |
| --- | --- |
| Last modified: | 06 March 2019 1.27 p.m. |