Dr. Naomi de Ruiter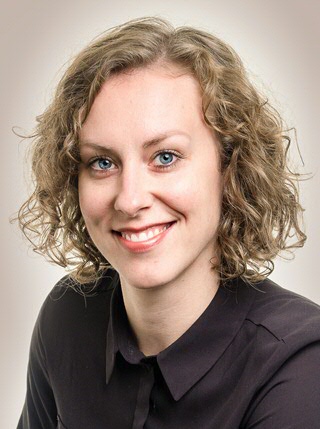 Name:
Naomi de Ruiter
Nationality:
Canadian
Qualifications:
BSc in Psychology, MSc (cum laude) in Education and Developmental Psychology (Research Master), PhD in Psychology
What you teach at University College Groningen:
Developmental Psychology as a capstone course, Clinical Psychology, project supervision.
Research:
I do research in the area of (developmental) psychology, using a Complex Dynamic Systems theoretical framework and methods. In most of my research my focus is on the ontology of psychological phenomena and their developmental mechanisms. I study these phenomena as deeply embedded in social interactions, usually on the moment-to-moment time scale. Specific topics that I am interested in are self-esteem, academic self-concept, mindsets of ability, identity, motivation in learning contexts, and improv theatre and creativity.
Personal Facts
My favourite food is...
I can't decide between nachos, with extra avocado and chillis, or berries, any berries.
My favourite thing about Groningen is…
That it's so pedestrian and bike friendly. I love being able to be part of the bustling city, even when I'm just getting from A to B.
My favourite place in the world is…
hiking through the mountains or a forest.
Something most people don't know about me is...
I was born premature, while my mum was on a hiking holiday. I know... in light of the answer to the previous question, this is wide open for Freudian interpretation.
My biggest achievement is...
Becoming a mother of a well-rounded, curious, and kind child.
When I'm not working I'm busy...
Rehearsing or performing with my improv comedy group - Stranger Things Have Happened, climbing at Bjoeks, or spending time with my husband and son.
My inspiration is...
People who are driven by passion and curiosity, who are willing to take risks.
| | |
| --- | --- |
| Last modified: | 06 March 2019 11.03 a.m. |