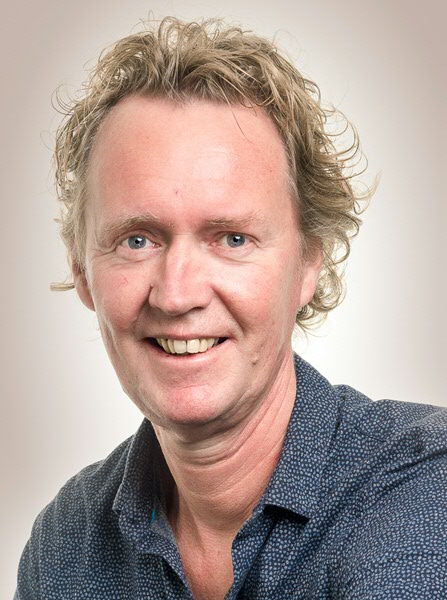 Name: Wander Jager
Nationality: Dutch
Qualifications: Associate Professor and Managing Director of the Groningen Center for Social Complexity Studies
What you'll teach at University College Groningen: IC2I tutoring, Exploring Society, Minor on Social Complexity
Wander's research and teaching focuses on how interactions between people give rise to the emergence of collective behavior. In particular he is interested in the spreading of new technologies, opinion dynamics & polarization and the societal transition towards sustainability. The methodology of social simulation, where people develop computer simulations of large populations, is a methodology Wander likes very much. Wander also likes to collaborate with people from different scientific disciplines on interdisciplinary challenges, and is very curious of all scientific developments.
Personal Information:
Besides science my passions are music, sailing and my family. Groningen is a great place to live, because besides being a very vibrant and friendly old town we are located close to the Waddensea, a world heritage site where sailing is a great experience. In explaining the management of complex systems, I will often talk about sailing as a metaphor.
Music is also a fundamental inspiration for me, and being a guitarist I experience that making music is much like interdisciplinary research: the more you listen to the story other instruments have to tell, the better the music you make as a band.
My taste is very eclectic, and ranges from baroque, metal, jazz, impressionistic, classic oriental, Japanese, ambient, rock…well, basically anything that touches me… Frank Zappa is a personal hero for me, because he combined musical geniality with a sharp cynical and humoristic mind, always experimenting with new ways to express his vision on humanity.
I'm a proud father of three adorable daughters, and family life is very important to me. They all provide me with a lot of positive energy, and I hope my scientific work also contributes to a better world for them.
Contact Information:
Email: w.jager rug.nl
Phone: 0031 50 363 4007
Personal Website: www.rug.nl/staff/w.jager/
| | |
| --- | --- |
| Laatst gewijzigd: | 18 februari 2020 12:56 |