Dr. Ryan Wittingslow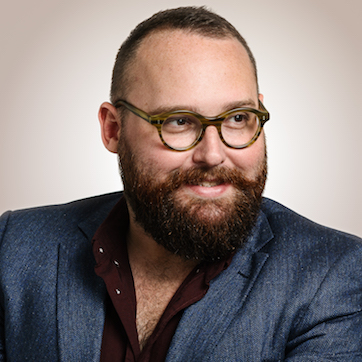 Name:

Ryan Wittingslow

Nationality:

Australian
Qualifications:

Bachelor of Arts (Honours) in art history, and a Doctor of Philosophy in art history and philosophy, both from the University of Sydney.
What you teach at University College Groningen:

All kinds of things, but most of my teaching sits at the confusing intersection of philosophy, art history, and science & technology studies.
Research
Mainly philosophy of technology and aesthetics, though I have a moderately entertaining side hustle performing pedagogical research.
Personal Facts
My favourite food is...
fresh oysters.

My favourite thing about Groningen is...
the preponderance of excellent pubs and bars.

My favourite place in the world is...
the Rhine Gorge.

Something most people don't know about me is...
that I've lived in six different countries, but still only speak one language fluently.

My biggest achievement is...
submitting my doctoral thesis; and only two years behind schedule!

When I'm not working I'm...
vegetating.

My inspiration is...
interesting mistakes.
More about dr. Ryan Wittingslow
| | |
| --- | --- |
| Last modified: | 18 February 2019 12.41 p.m. |