Dr. Bettina van Hoven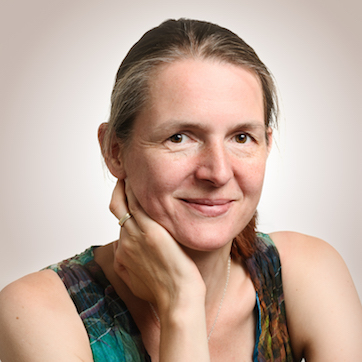 Name:

Bettina van Hoven

Nationality:

Dutch/German

Qualifications:

Academic only? Well, I have a PhD.... But I also obtained my A-F figure skating Diplomas ;-)
What you teach at University College Groningen:

I taught Qualitative Methods and Human Geography, and supervised projects until I became Academic Director of Education. I now still supervise some students with projects and Free Form Assignments, and provide some guest lectures. Since I am also in part connected to Spatial Sciences, I teach their Honours College broadening module on 'Diversity, inclusion and Encounter in the Urban Context' which includes a summer school to Vancouver.
Research
Most of my research these days is conducted with (PhD) students. I supervise some really interesting PhD research, for example on how Syrian develop a sense of belonging in their local neighbourhoods; on Muslim youth identities; on dark tourism in the area of the Fukushima/ Japan; and on human-bat relationships.
Personal Facts
My favourite food is...
Indian food.

My favourite thing about Groningen is...
It's a great city to raise kids!
Everything is within cycling distance and kids can do many things independently here from a fairly young age. There are lots of things to do in town in the weekends (often for free as well). The Groningen Museum is great and they really involve kids as well in various activities. The sports centre Kardinge has a large pool with waves as well as an icerink.

My favourite place in the world is...
Vancouver Island! I also really like LynnHeadwaters Park and the Great Bear Rainforest... strangely, the are all in British Columbia as well.

Something most people don't know about me is...
Honestly, I fear too many people know too many things about me.

My biggest achievement is...
Not sure, perhaps that is still to come. Nevertheless, there are many achievements in everyday life and at the small scale as well. Baking pancakes without the firealarm going of, to name one. Or jumping a 'loop' in figure skating (even if just 5cm off the ice...)

When I'm not working I'm...
I do like doing crafts with my kids, skating, too, and going places, meeting people. I also love having people over (as long as they do not expect us to tidy up....)

My inspiration is...
I think I take inspiration from many things. I have had some very inspirational older adults in my life as well as my own kids and family. Even my father's dog, who worked in a residential care home is inspirational in how he manages to connect with older adults, makes them smile and talk, when they normally never do. He helped people rediscover their mobility and even helped some die more peacefully. He is incredible! Human care workers sometimes cannot do this.
I have found working with students inspirational as well actually, especially in projects. But looking into the garden and enjoying the goings-on in there can inspire new ideas or different perspectives on the world, too.
More about dr. Bettina van Hoven
| | |
| --- | --- |
| Last modified: | 18 February 2019 12.38 p.m. |